"Music, Art and Fashion Salon by International Art Alliance"
October 5th at the National Opera Center
(330 Seventh Avenue, New York, NY 10001), in the Marc A. Scorca Hall.

The opening of the Autumn season "Music, Art and Fashion Salon by International Art Alliance" will take place.  This evening talented creative people, united together, will present to the public unforgettable moments of beauty and inspiration. Art is designed to enrich and beautify our lives, give new emotions, develop tastes and excite the imagination. Art Alliance strives to unite representatives of various areas of art, presenting their work in one exposition, concert or presentation.
This approach gives a powerful emotional impulse, broadens the range of perception, helps to understand and experience how diverse the skills, talents and imagination of a creative person are. How infinite are its possibilities and how the wide range and embodiment of ideas.
Starting the season 2018-2019, we decided to focus on music. This evening, the Art Alliance will present two talented singers to the New York public – Evgenia Pirshina and Tanya Dybal. They will perform arias, duets and romances of French and Russian composers. They will be accompanied by Carla Ferreira, the leading pianist of the theaters SODRE and Solis (Montevideo). In their program, musicians will touch upon the eternal theme of love, which inspires all people of art throughout the centuries.
Moving away from the standards and making bold and unexpected decisions are the features of creative people. These are the features of the Art Alliance. We are sure that an elegant collection of evening dresses from designer Olga Banertseva and jeweler/designer Kira Koktysh will be a pleasant surprise for guests of the evening.
Inspired by the idea of the Salon, the designers, in just a couple of months, realized their joint "music" collection, which will be unveiled for the first time in the defile on October 5. Mastery and fantasy allowed Kira and Olga to create a "Rhapsody of Color" made of fabric, stones, textures, colors and, of course, their own brilliant ideas.
The collection created by them confirms the opinion that in their tandem, the designers are followers of such famous American masters of evening dresses as Badgley Mischka, J. Mendel, and Dennis Basso. The concept of the collection: A cascade of colors and emotions from elegant evening dresses, shaded with a soft glitter of pearls and a saturated color of semiprecious stones. Each element of the collection, carefully executed by the hand of the master, not only supplements, but also emphasizes the individuality of its owner.
International Art Alliance has the same admiration for all areas of art, but we admit that our origin lies with painters and their art. The Art Alliance project involves truly outstanding, professional and talented painters and graphic artists who show new facets of their skills during each exhibition.
This time we are pleased to present the works of 2 regular participants of our Salons: Katya Leonovich and Elena Lezhen and two new ones for the New York's public: David Sharashidze and Olga Sushkov-Hyunyadi. The collection of art exhibited in the concert hall, in the atmosphere of music, will open the guests to the amazing depths of the beauty, touch the hidden strings of the soul, and play with emotions. Works that differ in style and technique that is combined with juicy and bright colors. Their bold combinations and musical virtuosity in the transmission of feelings.
The evening will begin at 6:45 with a buffet table in the company of musicians, designers, and artists. In the concert hall the public will see an exhibition of works by  Yelena Lezhen, Katya Leonovich, David Sharashidze, Olga Sushkova-Hunyadi.
The concert begins at 7:30. 
Vocal duo: Evgenia Pirshina (contralto) and Tanya Dybal (soprano), Piano – Carla Ferreira. 8:20. Showing of the collection of evening dresses and ornaments "Rhapsody of color". Olga Banartseva and Kira Koktyshu.
The evening will end at 9:30.
Participants of "Music, Art and Fashion Salon by International Art Alliance":
Musicians:
Evgenia Pirshina (contralto) was born in Moscow, an artist of the K.S. Stanislavsky and Vl. Nemirovich-Danchenko Moscow Musical Theater  (2006-2015), invited soloist of the Opera Panama, this season is involved in the performance of the Chicago Opera Theater. She actively tours in Italy, Israel, Qatar, China, Netherlands, USA, Panama, and Russia.
Tanya Dybal (soprano) was born in Minsk, soloist of the Minsk Musical Theater, Northwestern Choir. The winner of the contest of the National Association of Vocal Teachers. She leads active concerts, live, throughout America.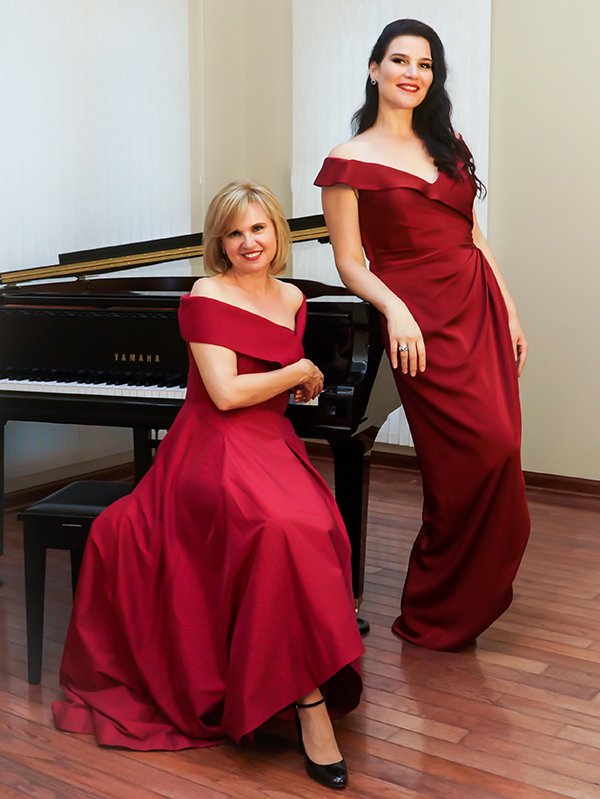 Carla Ferreira (piano) was born in Montevideo (Uruguay). She performed concerts in Sweden, Denmark, Estonia, USA and countries of South America. Leading pianist in the theaters SODRE and Solis (Montevideo).
Designers:
Olga Banartsev: "For many years I studied the art of creating unique and stylish dresses that fit perfectly on any figure. I find my inspiration in the image of a modern woman, worthy of the most refined and beautiful evening gowns. Creating elegant, seductive, and refined outfits for special occasions and celebrations. I strive to ensure that in the dress I created, a woman feels compelling and beautiful. Feeling good about herself and admiration of others. "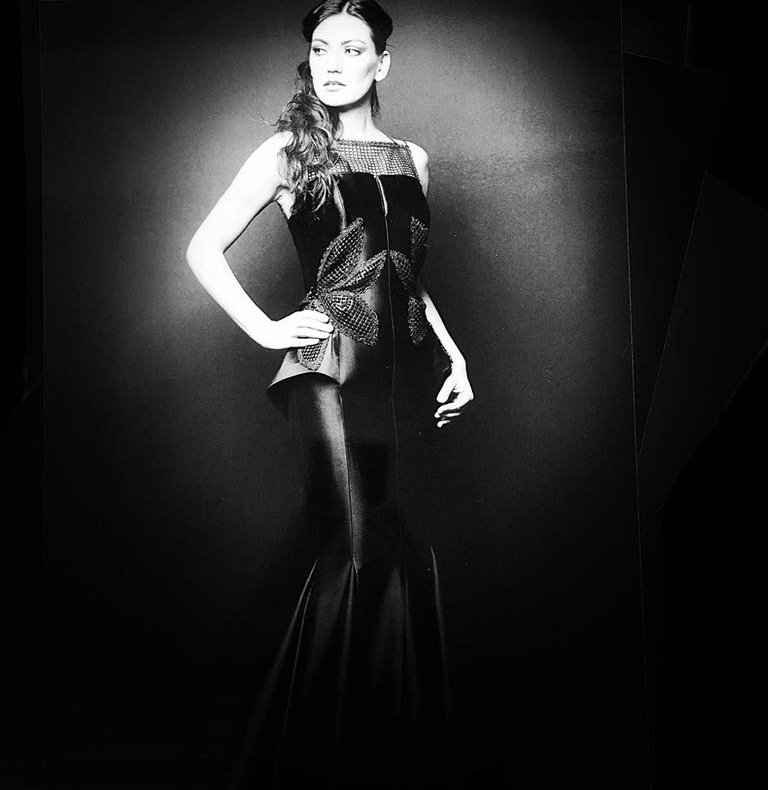 Kira Koktysh is focusing on beauty of natural semiprecious stones. It enhances our aspiration for living in harmony with surrounding world, subtly emphasizing our inner being.
The jewelry inspired by symbols and folk stories from around the globe including Kira's native Urals Mountain region of Russia. Her style is a fusion of traditional organic earth elements and modern materials.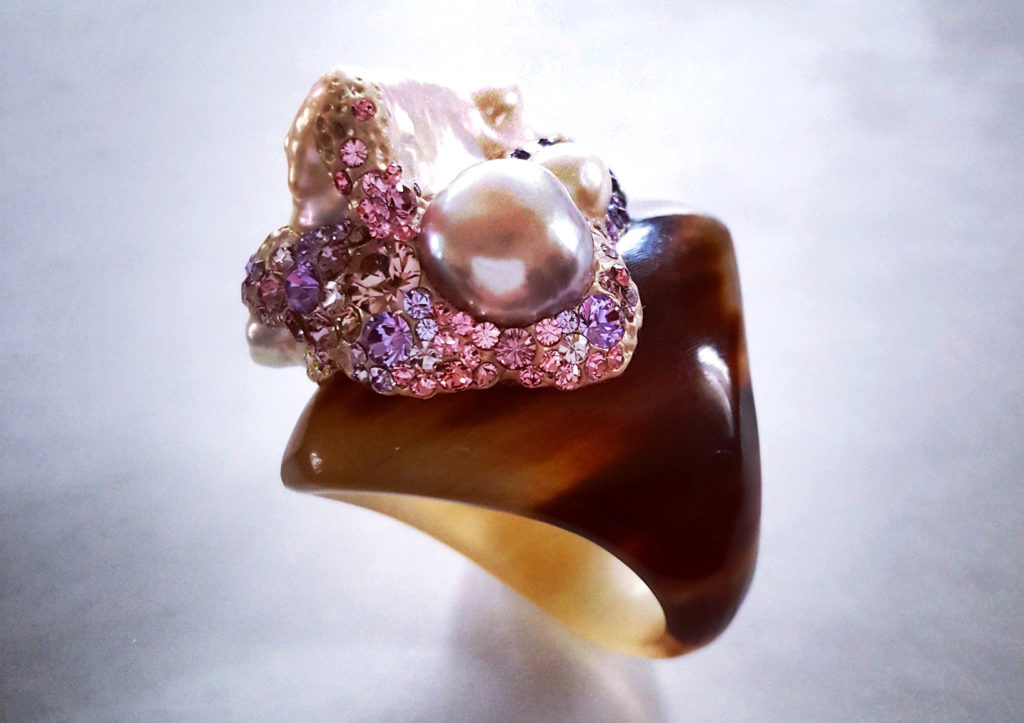 Artists:
Elena Lezhen. Over the past few years Elena has been tirelessly and successfully experimenting with materials and paints. Finding new opportunities in realizing her own creative ideas. Work of the artist on black paper, has become the subject of collecting for many of her fans. Without ceasing to paint in this manner, Elena creates new and interesting works on unusual surfaces with her paint brush. At her latest personal exhibition in Barcelona, Lezhen presented to the public, the pictures painted on the surface of the door and several works created on old glass screens. She also created an incredible composition on a roll of a Ruberoid, that was 30 meters long, which hung from the second-floor window of the gallery. Elena Lezhen regularly participates in numerous international exhibitions. Her works can be found in private collections around the world, including the US, Germany, Israel, Spain, Netherlands, France, Russia, and Ukraine.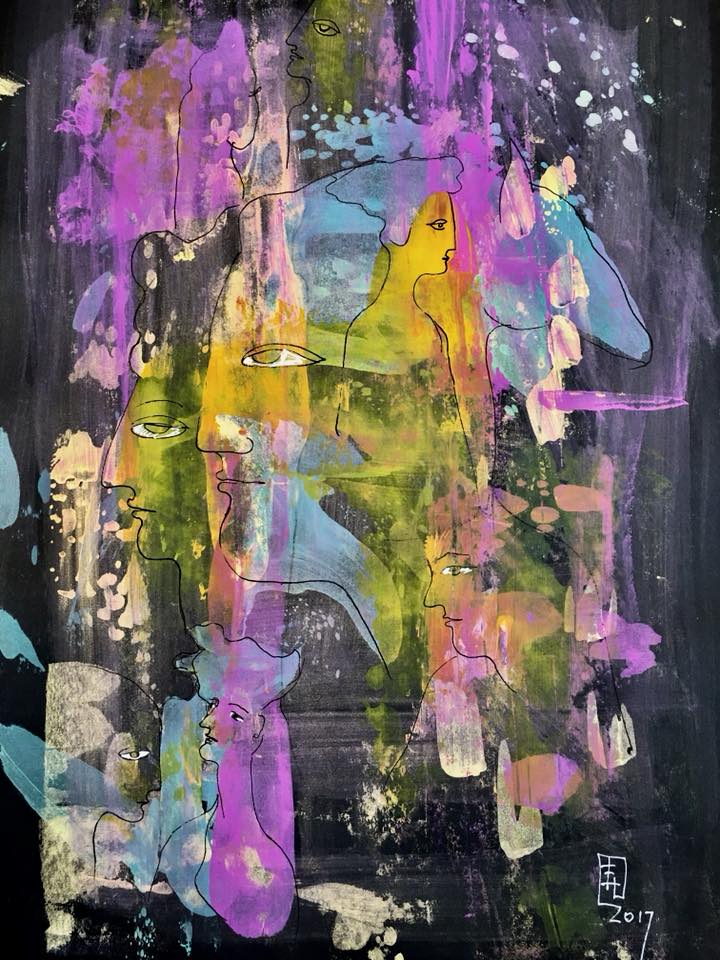 Katya Leonovich: "I want to develop a different type of beauty that allows someone to not only embody the style and concepts in life, but also to carry a powerful message to the world."
The concept of her works, made with acrylic on canvas, violates the expectations of the public and leads away from traditional perception. By combining painting and fashion, Leonovich creates a new "mobile art" or "art in motion," in which she seeks full freedom and expression.
Her ideas for her acrylic on canvas creations are to break society's expectations and divert from traditional expressions. Leonovich's new concept for combining the works of art and fashion in the form of moving art, which Leonovich refers to as complete freedom and expression.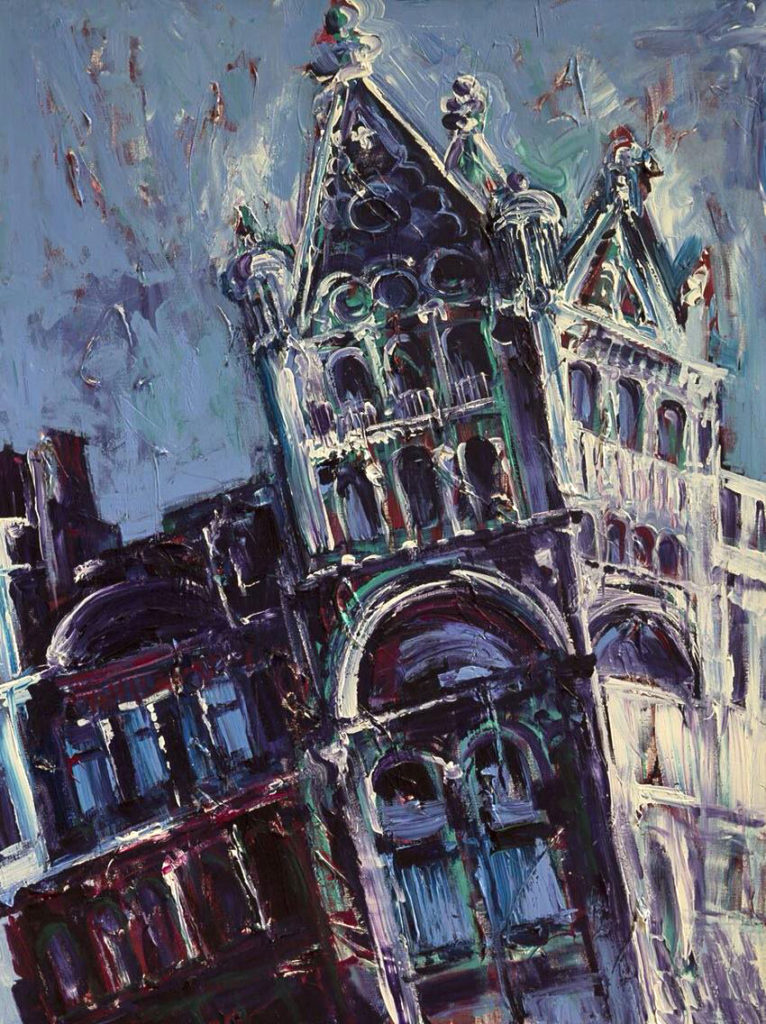 David Sharashidze: "Color is my element. Work on composition is the main theme for reflections. Only when the image ripens to the smallest detail, only then do I gladly transfer it to the canvas and fill it with color.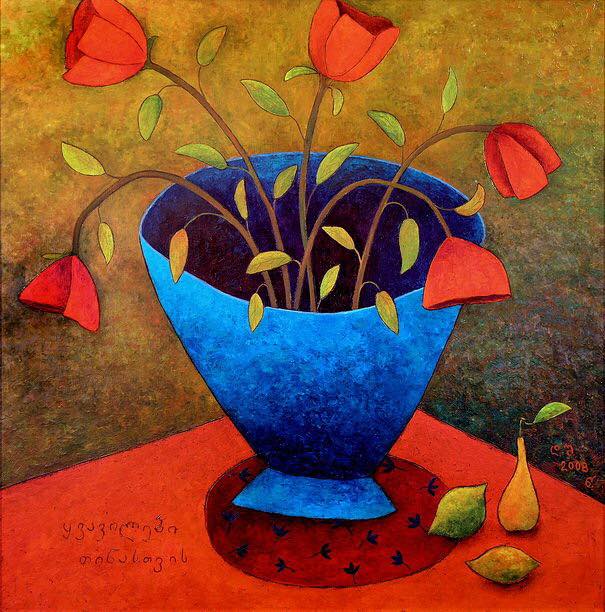 Olga Sushkova. In the world of art, there are artists whose creative works seem to come from dreams. From the mysterious world of visions and romantic desires. Such are the works of the artist Olga Sushkova. Olga is a relentless and inquisitive researcher of the subconscious, and her connections with the world of sensual reality.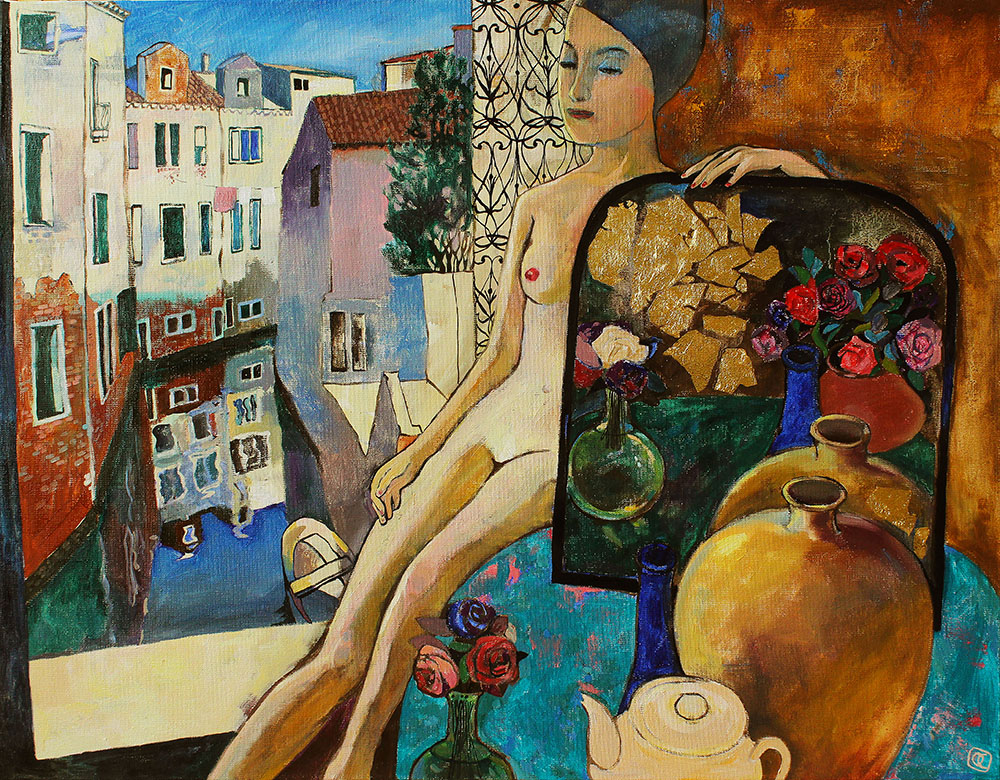 Superfine! NYC 2018! May 2-6 at 459 West 14th Street / / Meatpacking, Manhattan.
Art Alliance Participants:
Yelena Lezhen, Katya Leonovich, David Sharashidze
Each Superfine! fair in Miami, New York, Washington DC, and Los Angeles provides a fun, sophisticated, transparent, and approachable atmosphere that encourages our visitors to collect contemporary art.
Emerging art is our lifeblood. To build a thriving and sustainable art market in each Superfine! city takes redefining and honing the concept of an art collector. We create programming and curate an exhibitor base that appeals not only to dyed-in-the-wool collectors but also the rapidly growing, art-loving young professional sector. Our program is relevant, dynamic, and collector-driven.
We do the work for you, selecting galleries and artists at the cutting edge of emerging contemporary art, with an array of price points friendly to even the most novice collector.
You need only show up and experience firsthand a new and vibrant art market, one built around transparency and excitement about contemporary art.
Exhibition «Contrasts of Spring», April 12th 2018  from 6 pm to 9 pm
Exhibition «Contrasts of Spring», April 12th 2018  from 6 pm to 9 pm
Address: Caelum Gallery, 508-526- W 26th Street, New York, NY, 3rd floor.
 The Tree of Arts consists of paintings, drawings, photography, jewelry and fashion –  those branches being the most beautiful in Spring. It's has become the annual tradition, in April, to celebrate art, inspiration and beauty, bringing together the triumph of different dimensions of creation. Namely, the idea of unity, creative artistry and solidarity of arts inspires us to create this  International Art Allianceproject.
«Contrasts of Spring» vernissage includes painters, designers, and photographers. We are certain that creative people and their work is the most powerful potential that the world possesses. Creativity and creation in all its manifestations is the constant that gives hope to people from century to century and allows one to feel, for a moment, human mutual understanding and continuity of art in the context of the historical development of civilization.
Participants
Painters: Mikhail Turovskiy, Yelena Lezhen, Katya Leonovich, Aleksander Rees, Vladimir Davidenko, Aleksandr Vishnevetskiy,  Anna Zaiachkivska, Serge Semernin, Maya Frank.
Photographers:Alexandra Shvets and  Katrin Albert
Jewelry designers:Kira Koktysh and Vladimir Deming
Millinery:Irina Dratvа
Curator: Tatyana Borodina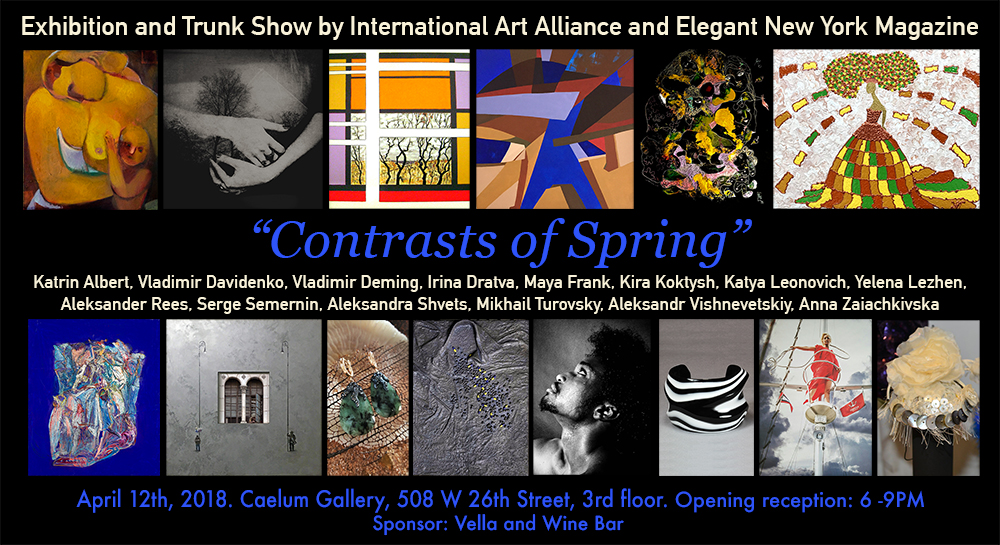 September 15th – 21, 2017. Art and Fashion Week Exhibition by International Art Alliance (MAD&F Gallery, 110 E 31st St, New York, NY 10016) Exhibition Art and Fashion Week was officially included in the calendar of the New York Fashion Week.
Art and Fashion Week Exhibition by International Art Alliance and Elegant New York Magazine will tell the story of fashion ideas from conception to realization. What precedes and accompanies the birth of a new trend? The exhibition will illustrate this exciting process from designer's inspiration to a runway show.
It is no coincidence that we chose this original and multifaceted theme for the upcoming exhibition. As experience shows, in addition to being a launchpad for new trends and a major sales platform for fashion designers, NYFW always generates a keen interest in the artistic process of creating new styles.
Featured works by:  Artists: Anna Kiper, Katya Leonovich, Yelena Lezhen, Violeta Livshen, Angelica Verkeenko and Anna Zaiachkivska
Jewelry Designers: Vladimir Deming, Kira Koktysh, Larisa Shamuradova, Marina Gershman
Fashion Designer: Katya Leonovich.
Curator Tatyana Borodina.
Exhibition The Ardor of Spring, April 20th, 2017
The Ardor of Spring,  Caelum Gallery, 508 W 26th Street, NYC. 
Artists and Designers:
Konstantin Bokov, Olga Dmytrenko, Elena Iosilevich, Ella Kogan, Kira Koktysh,
Katya Leonovich, Lana Lanetta, Yelena Lezhen, Emil Silberman, Larisa Shamuradova, Oksana Tanasiv. Curators: Tatyana Borodina and Yelena Lezhen
The Ardor of Spring will feature works of painters, photographers, sculptors, jewelry and fashion designers exploring the subjects of femininity, rebirth and yearning.
After Show. Testimonials:
As an exhibitor of «Ardor of Spring» exhibition, I would like to send an appreciation note to the organizers of the show, especially Tatiana Borodina. It was done an incredible promotional work on the show with many publications in the press, articles by critics, marketing online and on the social networks. The attendance of the show was a big success, many visitors came to see the show, including journalists, art collectors, galleries. Thank you to the organization Art Alliance and Tatiana Borodina for a great work done on the event! – Oksana
Great presentation! Thank you very much! – Nicholson.
Excellent , thanks so much! Amazing! – Karrin R.
Thank you so much for organizing a great event – The Ardor of Spring. I know it is not easy to be an organizer especially when dealing with people (especially with artists :). It is great to be a part of an artist community and be able to participate in such venue. Look forward to your next project.  – Elena I.
It is not a surprise the major effort is required for putting together an art exhibition at Chelsea, New York. It proves to be completely true for the Ardor of Spring exhibition. I, as a participated artist, is very greatfull to the online magazine Elegant New York, Art уAlliance Web Portal, and their creator and executive manager Tatyana Borodina for making this exhibition happen. Her leadership was instrumental in finding a gallery that hosted the exhibition, putting together marketing campaign and working with a creative team of writers for developing a professional art review  for each participared artist.  This exhibition success could not be possible without Tatiana Borodina's dedication and tireless work on this project. – Yelena L.
Exhibition Tales Of Talent, December 1th, 2016
International Art Alliance presents Tales of Talent, the first Alliance members and guests showcase. Fine artists, photographers, jewelry and fashion designers that chose to enter the International Art Alliance believe that art permeates life on every plane of existence; art objects are the building blocks of the space that surrounds us – and our own images. Tales of Talent are told by voices that express themselves through the creation of beauty not to be admired from afar, but to be loved as part of our everyday lives.
Featured artists: Artists: Lena Lezhen, Elena Iosilevich, Sergey Ovcharuk, Marina Kashirskaya; Photographer Tatyana Borodina; Jewelry Designers: Kira Koktysh, Leonid Vilikhin, Fashion Designers Anastasia Ivanova. 
Tales of Talent will not only introduce the public to outstanding artists and designers, but also give our guests a rare chance to acquire unique artworks and sophisticated holiday gifts for themselves and their loved ones. December is a month when everyone is waiting for miracles – but we also enjoy giving them to those we love.