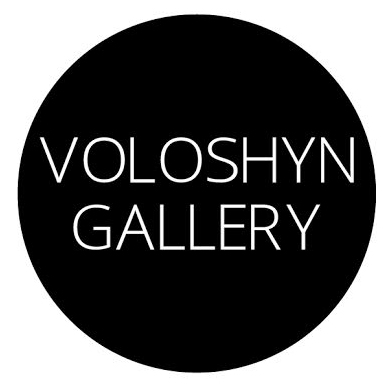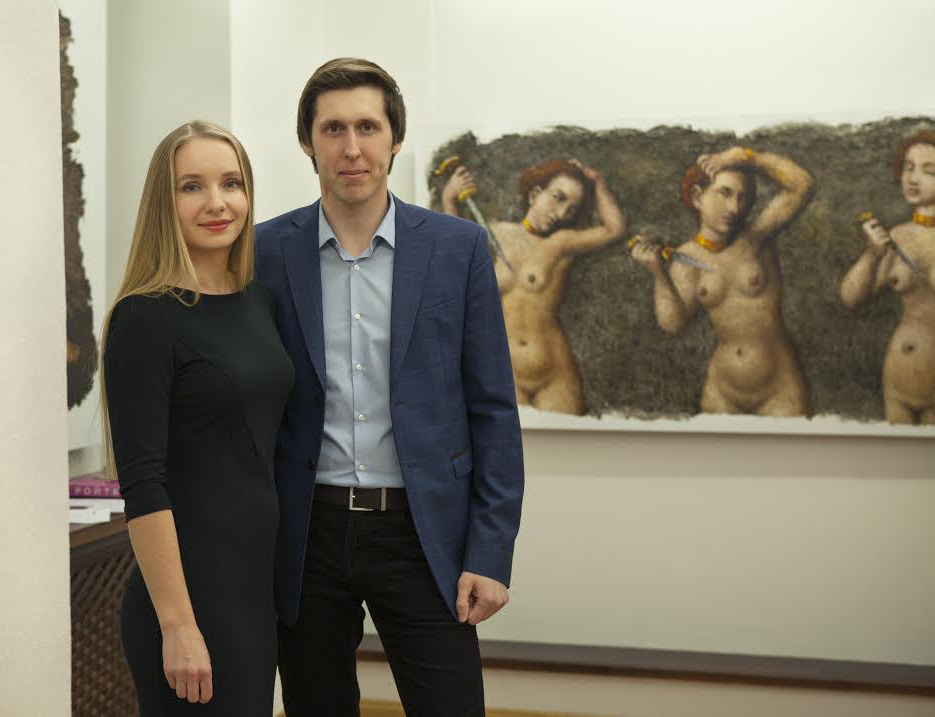 Gallery presents:
artist Anna Valieva
Anna Valieva's artistic projects present a vivid diversity ranging from the monumental paintings to the installations-sculptures and intimate collages made up of the magazine cuttings. The artist is constantly experimenting, and every project encompasses both a completely new idea and its implementation by using a new material. Reflections on the current issues of our time are clearly seen in her creative explorations.
Anna Valieva was born in 1984 in the city of Kyiv, Ukraine, in the sculptor's family. N. Borisenko was her first lecturer. In 2002, Anna graduated from the State school named after Taras Shevchenko and entered the Department of Painting of Kyiv National Academy of Fine Arts and Architecture, where she had studied monumental painting till 2008 at N. A. Storozhenko's workshop. Meanwhile, Anna's individual approach started to formas an artist experimenting with such materials as canvas, coal, oil and metal. She has developed her author technique based on the use of padding polyester and enamel. Since 2006 Anna has been a scholar of the National Academy and of Natalya and Ernest Gulak Foundation. Since 2008 Anna Valieva has been acting as a member of the Artists' Union of Ukraine. In 2016, Anna Valieva's painting "Madonna with Child» was sold at Phillips auction for $5 500. During the same year the artist was awarded a price of Kyiv city mayor for considerable contributions of the youth made to the development of Kyiv, the capital of Ukraine and a hero-city.
The artist lives and works in Kyiv.
Voloshyn Gallery is a gallery of modern art, which was founded by Maxym and Yulia Voloshyn in 2006. Starting from its foundation it was called Mystetska Zbirka Art Gallery and was specializing in Ukrainian classical art and Socialist Realism, which is an integral part of the history of Ukrainian arts. Subsequently, the gallery has changed its name, expanded its exhibition space and proceeded to the presentation of contemporary art and conceptual art.
Modernly-equipped exhibition gallery space is located in the cultural and historical center of Kyiv at Tereschenkivska Street in an old house build in 1913, which was owned by N.A. Tereshchenko. Subsequently, the collector and philanthropist Bohdan Khanenko has purchased the building for his wife Varvara and rebuilt it into an apartment house, where the second floor intended for expanding the Khanenko's museum exhibition of paintings collection.
Voloshyn Gallery is engaged in the development of the artistic community in Ukraine and promotes its integration into the global cultural processes. The gallery represents Ukrainian artists abroad and participates in international art fairs and art projects. It is representing works of different generations of artists, working on exclusive terms with such authors as Mykhailo Deyak, Anna Valiieva, Mariia Sulymenko. The gallery is a platform for experiments, researches, social projects, for both well-known artists and those who are just announcing themselves. Voloshyn Gallery also specializes in private sales on the secondary market of art of XX century and contemporary art, provides consulting services in the field of collection management service.