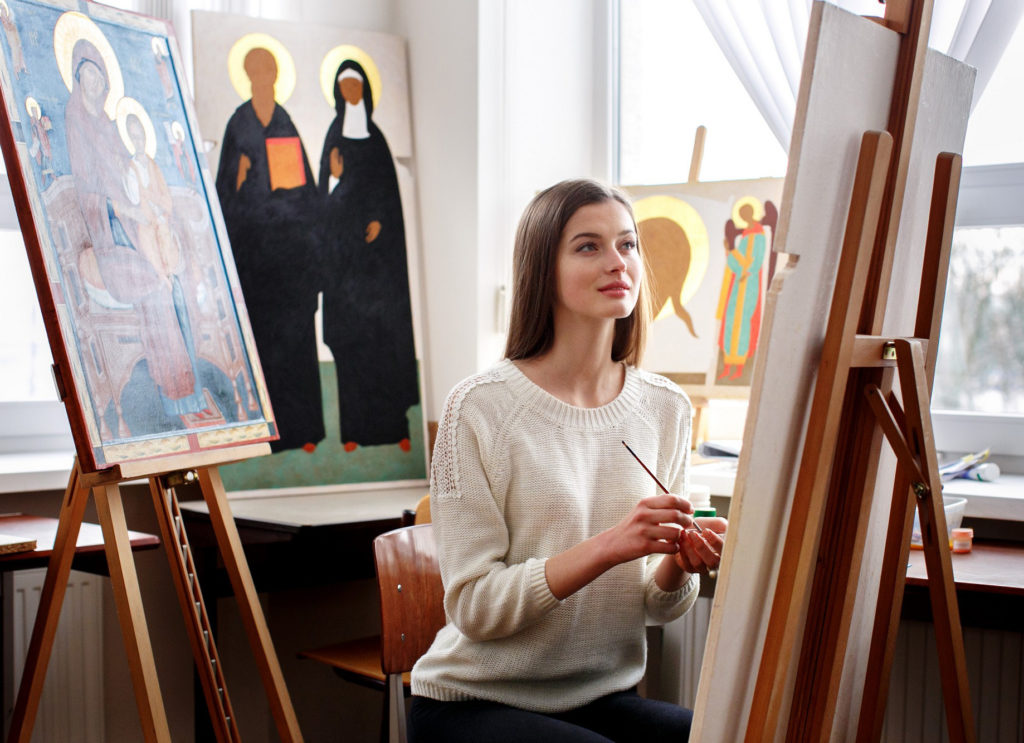 Anna Zaiachkivska: I was born on December 12, 1991, in Ivano-Frankivsk, a city in a beautiful country named Ukraine. I spent the first 7 years of my life with my parents and grandparents in a small village. This is the time when my passion for writing, singing and drawing was born. I liked to spend hours and hours for a spot somewhere outside to feel something deep and pure, surrounded by nature. These moments gave me a lot. I learned how to convey my emotions and vision through art. I think that artists can do magic!
When I was 7, I started to attend a gymnasium in Ivano-Frankivsk, where I majored in mathematics and economy. This is when everyone who knew me got very surprised: turned out, I was a very smart girl. I graduated with the highest honors – the gold medal. When it was time to make a decision about higher education, I was pretty sure that I needed to connect my life with something more artistic. I needed to express my creativity. The years in school showed me that I was great with numbers but something was missing from my life!
I went to Vasyl Stefanyk Ciscarpathian National University of Ukraine, where I majored in art with concentration in iconography. I received my BA in 2013 and a Master's degree in Fine Art in 2014. My first professors were Petro Prokopiv and Oksana Melnychyk.
There, I studied fine art, graphic, and sculpture. I have been chosen for a special position – the President of Institute of Art, which made me responsible for representing the student community and their ideas. After 3 years, I needed to make a choice about my profession. In 2011, I chose to study iconography. During that time, I created many traditional icons. I was working in an old unique technique, tempera. I connected and mixed the knowledge I received from my professors with my own vision and feelings.
In 2013, I created my final project, the icon "The Shroud of the Lord."  It was the most important art piece during my studies, such as a delicate and deep religious subject… I needed to be very careful when I was working. I needed stay in a good balance and mental condition for that. My final project once again got me the highest honors, the red diploma.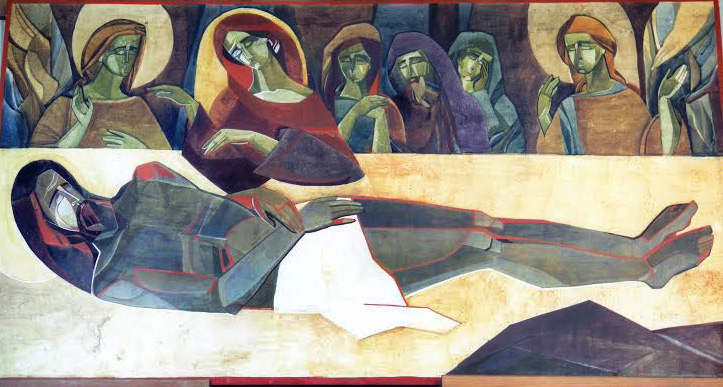 After my graduation, I tried a new style and started to work as an abstract artist. I feel like my ideas come to me from above.
In 2012, I was working in a folk theater in Ivano-Frankivsk region. I played the leading character in the production of Iryna Senyk. This play was very successful in the Western part of Ukraine.
At the same time, many other things were happening in my life.
In 2012, I took part in two beauty competitions called "The Princess of Carpathia" and "The Princess of Ukraine" and won them both. Afterwards, I won the title of Miss Ukraine 2013 and represented my country in Miss World 2013, where I was placed among top 10 models of Miss World 2013, top 10 beach fashion models, and took the 3rd place with my own song Moment of Glory in the talent competition. When I came back to Ukraine, I signed a contract with OC Model Management in Kyiv, and later a contract with NEXT (Milan).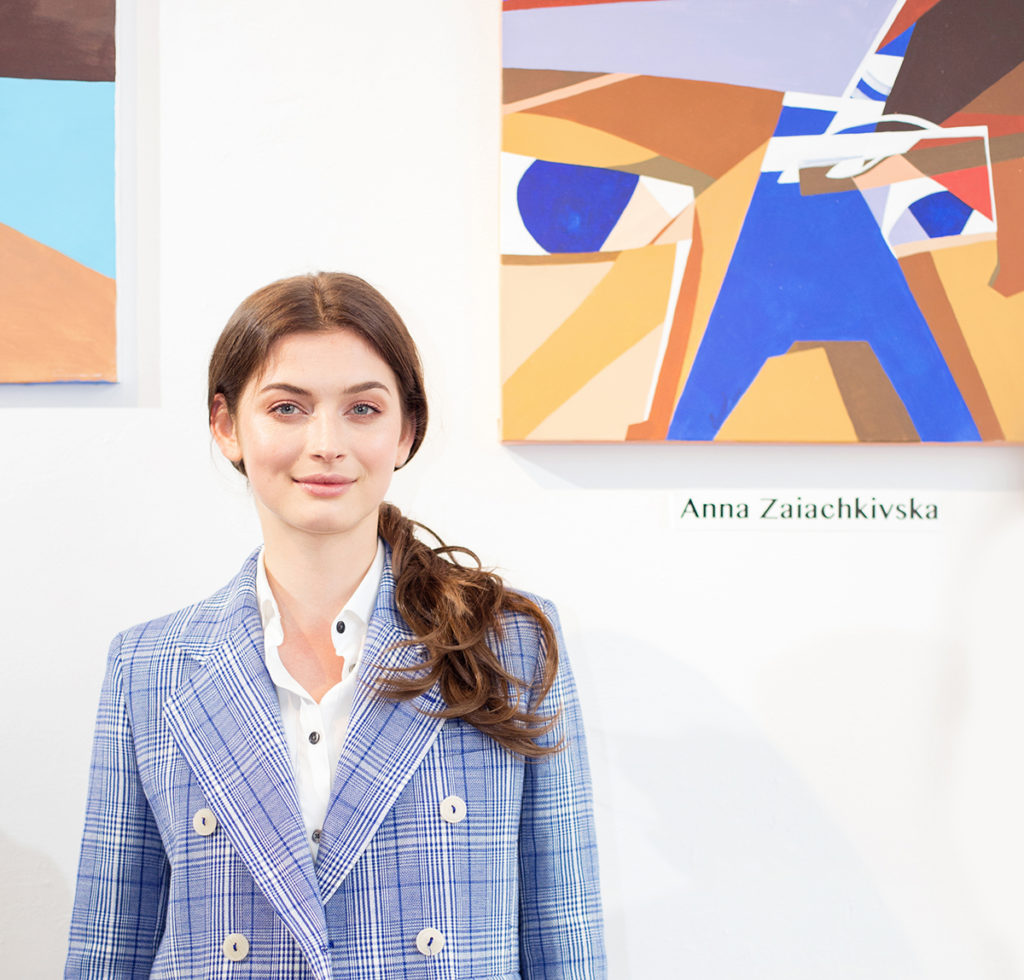 I have done a lot of modeling work for different brands and agencies. I worked for Twin Set (Simona Barbieri), les Copains, Carlo Pignatelli, Confezioni Peserico, Philosophi, Kway, Antonio Valenti, CM Creazoni, Welmar SPA Blugirl, Max Mara Sportmax, Moschino, Anteprima, Etro SPA, Ralph Lauren Europe Sarl, Akris, Mila Schon, Jil Sander, De la Reppublica, Benetton Group Spa, Lui Jo Spa, Meeting Group Spa Deha, Mason's, Giorgio Armani, and others.
I worked with such amazingly talented photographers as Tino Vacca, Masa, James Duncan (Akris), Nadia Moro, Federico, Sorrentino, Chiara Scimone, Julia Asaro, Bibi & Jacob, Aldo Castoldi.
I was featured in a fashion movie named The Awakening by Matteo Linguiti, which became the Official Selection at a fashion film festival in Milan.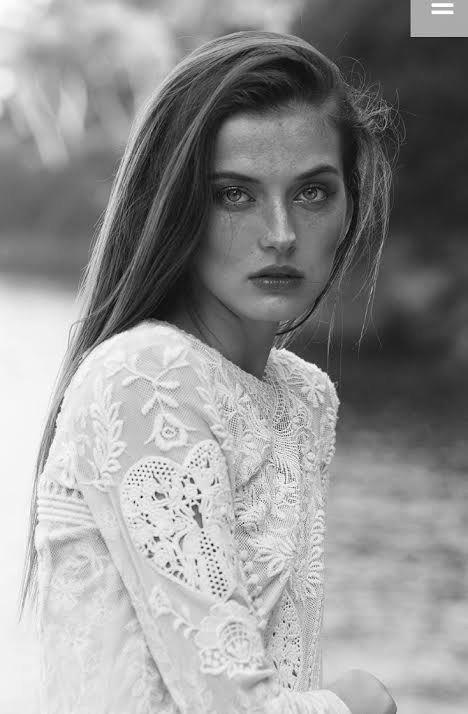 Starting from 2017, I am signed up with NYModels agency as an actress and a model
Recently, I took part in Art vs. Tyranny exhibition at Theater for the New City gallery, which ran from 05.07 to 07.30 of 2017.
I hope it's just the beginning of my artistic career!