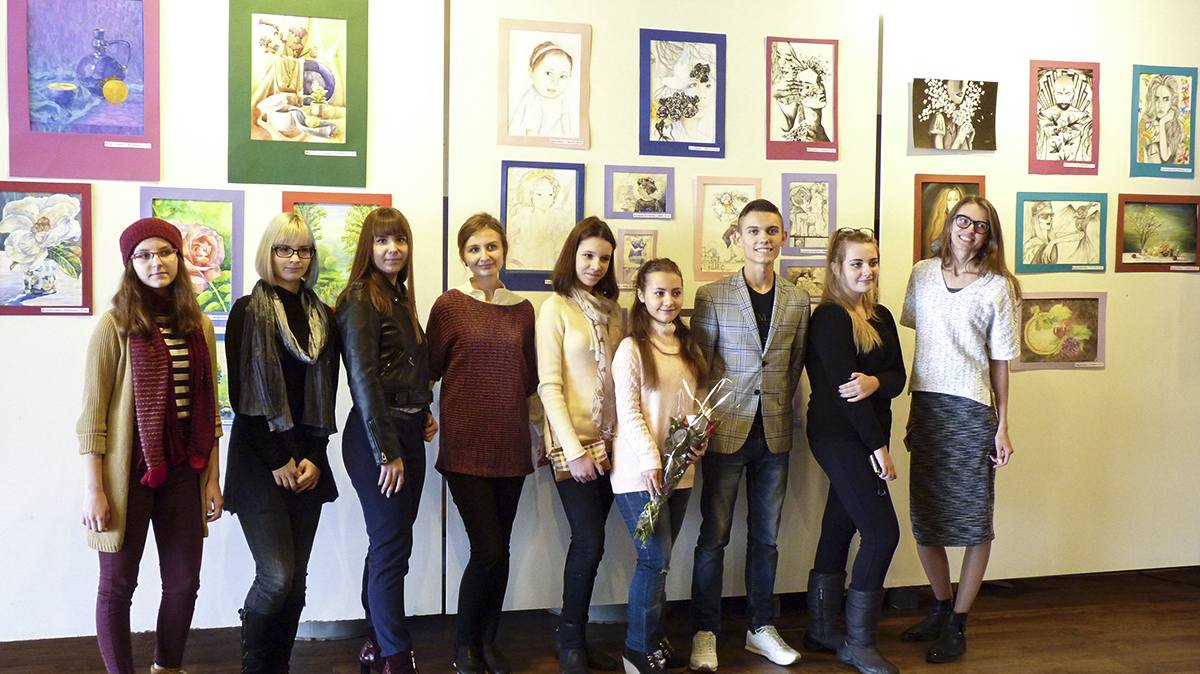 TOWARDS TALENTS
social project from Culture trend magazine

There are many talented children in Ukraine who creates real masterpieces. But their works is dusting on home shelves or, at most, are presented at exhibitions in art schools. We believe that their paintings deserve the attention of the public. Talented and growing, it is important for them to get professional advice and support from all of us.

Special project "Towards talents" is an opportunity to announce young talented artists of Ukraine, to provide them professional support, to improve their style of skills, to gain more experience and to discover new horizons for their self-realization in the field of drawing and painting.
Special project "Towards Talent" is a large exhibition in Kiev of the best paintings of 10 young Ukrainian artists (from 9 to 18 years old), master classes for them from advanced Ukrainian contemporary artists, interview with each participant and its further publication in the Cultural Trend magazine.
The project is being implemented as part of the Cultural Trend magazine (www.culturetrend-magazine.com). Participants were selected on a competitive basis. The criteria were the level of their professionalism, their age, citizenship and place of residence.
We are for the fact that contemporary art in Ukraine represented talented,
creative, best of the best.
The coordinator of the project:
Viktoria Stepanets,
editor in theCultural Trend magazine
www.culturetrend-magazine.com
[email protected]