Tatiana Sheremeteva
Translation by Ulya Aligulova
Three years ago, an event took place that significantly enriched the cultural world of modern New York. Tatyana Borodina, creator and editor-in-chief of Elegant New York magazine, presented a gift to all those who love and appreciate art in its various manifestations: she came up with a new project, "International Art Alliance". To be precise, this gift was intended for Urbi et Orbi – not only for the city, but also for the world.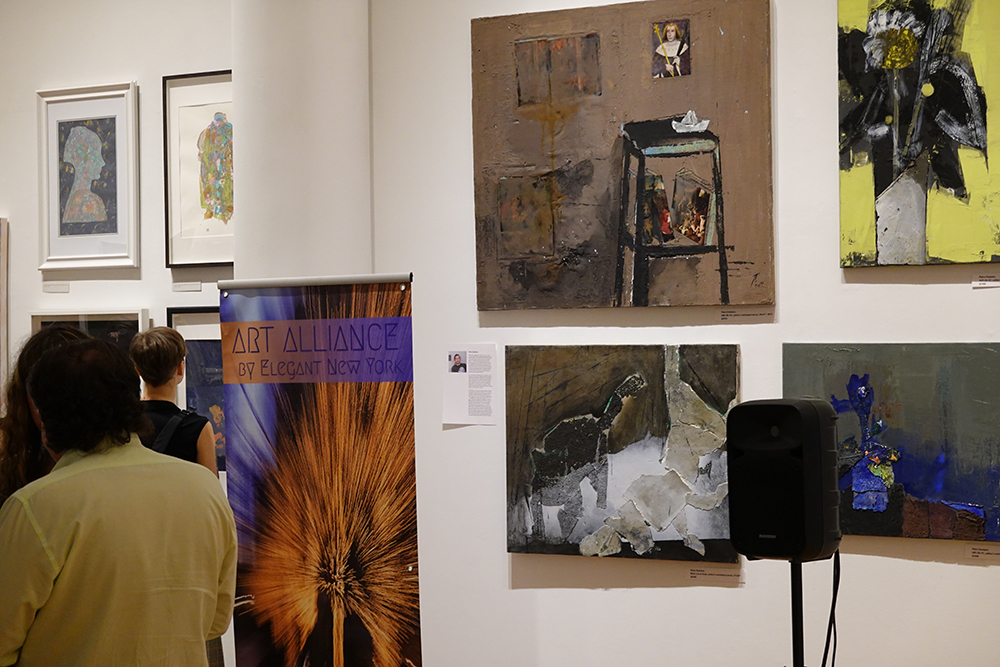 Artists, photographers, sculptors, designers, fashion designers, poets, and writers from the USA, Ukraine, Georgia, Armenia, Great Britain, Belarus, Lithuania, Israel, Poland, Slovenia, Russia, and other countries obtained their own unique platform. The diversity and the scale of their talent is breathtaking.
We'll just mention a few of them. The patriarch of Ukrainian (Jewish, American) painters Mikhail Turovsky, who creates powerful paintings that pulsate with beauty and philosophy of life, and also reflect the acute social and political issues of our time; the magnificent Nina Alovert, whose photographs of the world of theater enabled us to see not only the perfection of the ballet passe of the best dancers of our time, but also the hard work it takes to achieve this perfection. The heroes of her photographs were also outstanding dramatic artists, writers, poets, journalists and painters.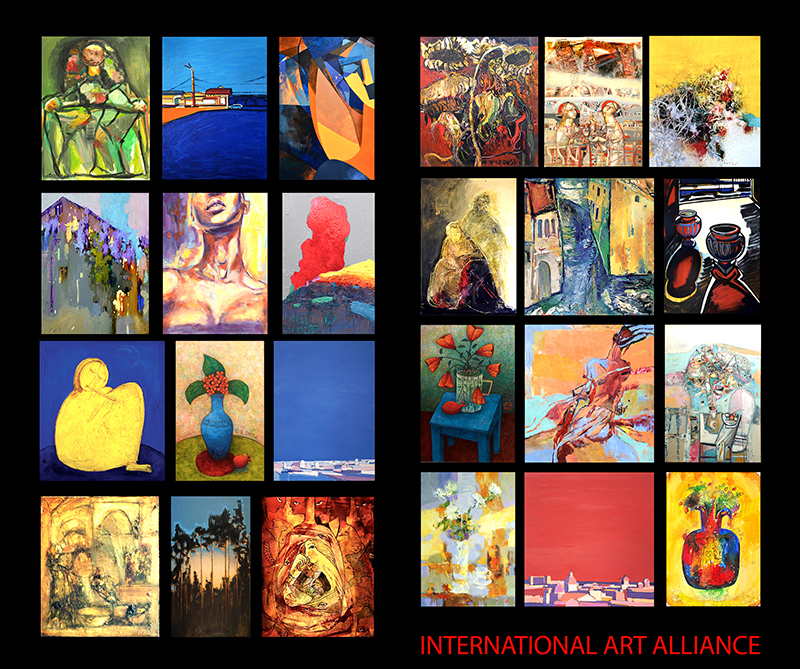 We can list the names and achievements of those who over the years joined the ranks of the Alliance for a long time, and there are already more than 100 such people; we can talk about numerous art exhibitions, vernissages, fashion shows. As well as about creative gatherings and literary evenings: this is an evening dedicated to the 75th anniversary of Sergei Dovlatov, and a gathering dedicated to the work of the departed poet Sofia Yusefpolskaya-Tsilosani, photo memories of theater legends of the 20th century and a concert of the opera duo from Chicago Evgenia Pirshina and Tatyana Dybal.
And on December 22nd, an evening will be held at the National Opera Center in New York, organized together with Irina Perelman-Grabua, "Time and Us. And his characters: Victor Perelman, Brodsky, Galich, Gorenstein and music."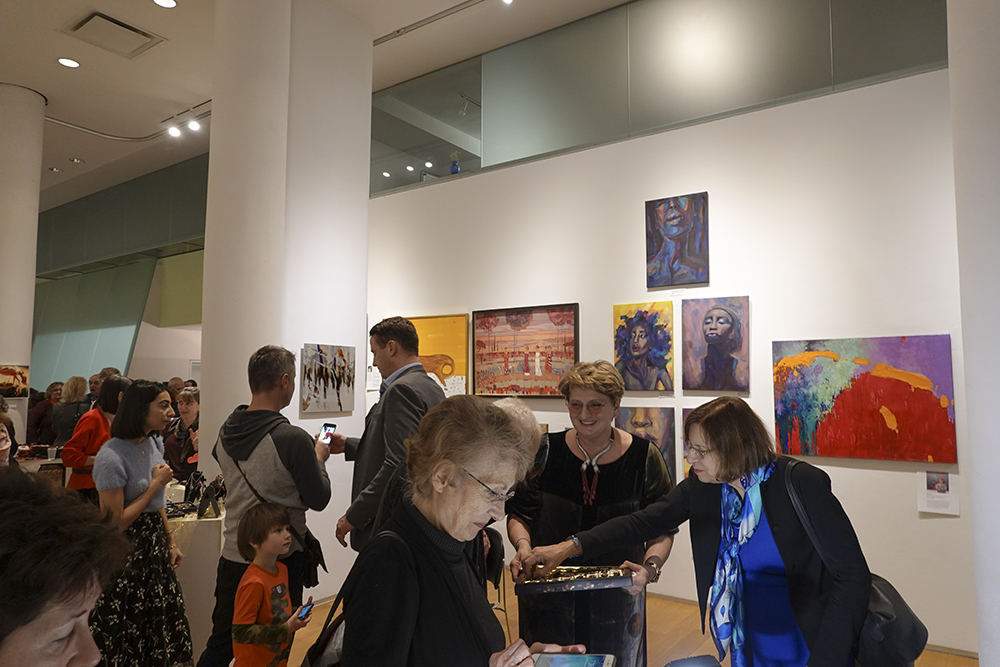 Writing a short review about all the interesting things that have already happened and the exciting future plans of the Alliance is an impossible task, and therefore I will probably tell you about what happened in early December at the Tenri Japanese Art Center located on west 13th Street in New York.
On December 4th, the opening of the Play your Part art exhibition was held, and on December 10th, the completion of this project, unique in its richness and diversity, took place.
So, a few words about the participants. These are artists, jewelers and designers. Announcing the exhibition, the organizers asked each of them (or art critics) to briefly talk about their work. This curious material was published in the Elegant NewYork magazine and deserves the attention of art lovers.
I'll list the names in alphabetical order. Photographer Alex AG (New York), artists: Armine Bozhko, Elena Dobrovolskaya (New York), Miroslav Duzinkevich (Ukraine-USA), Vasil Kadar (Ukraine), Marina Kalinovsky (New York), Elena Lezhen (New York), Lidia Mikhailova (Lithuania), Anna Miklashevich (Ukraine-Slovenia), Olga Nenazhivina (New York), Petro Smetana (Ukraine), Ruslan Tremba (Ukraine); fashion designer Olga Banartsev (New York); jewelers: Vladimir Deming (New York), Kira Koktysh (New York), Victoria Rakhmanova (New York).
All of them are participants in the International Art Alliance project, and each of them is described in detail on the Alliance's website, where there is an excellent selection of their works.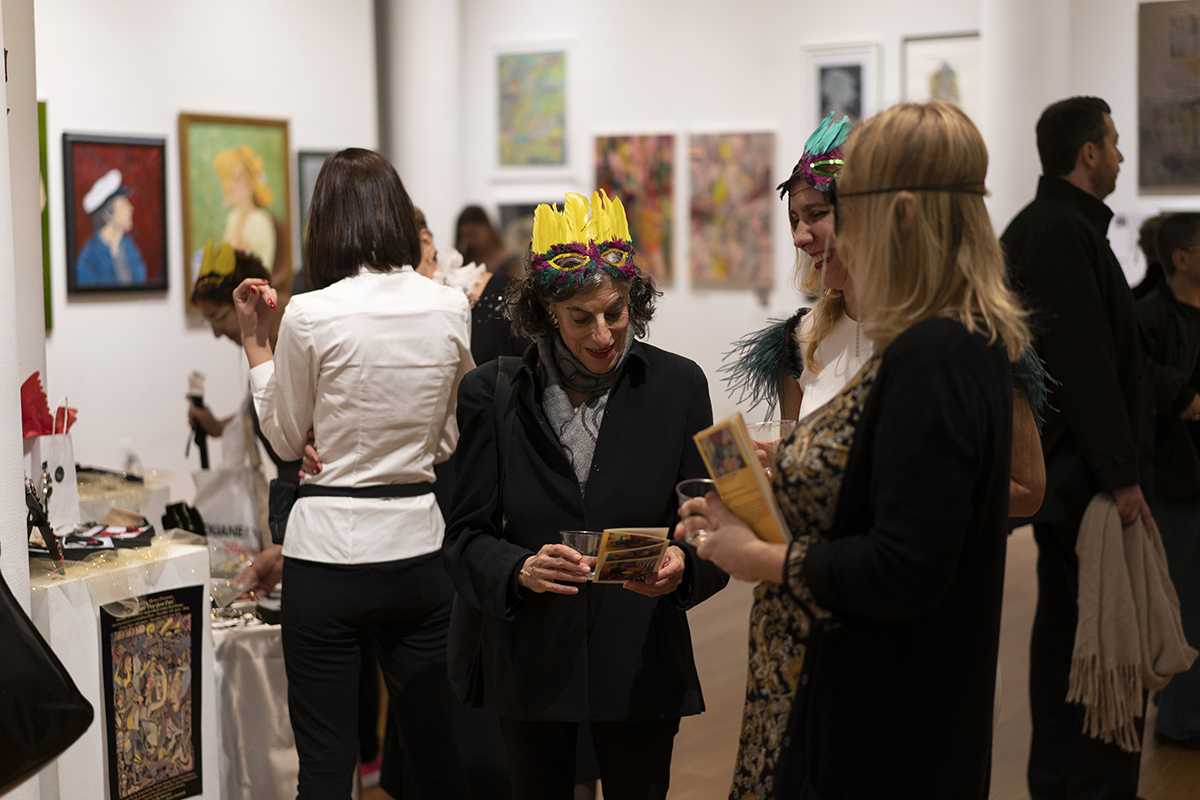 Yes, but why was the exhibition called "Play your Part", and why was there a note in the announcement about the masquerade format of the opening of the event?
… The merry holiday mood and a certain aura of mystery were in the air, very well justifying the name and the dress code of the evening. And if I were a man or, rather, a gentleman (how else?), I would take the chance and ask one of the girls in a long open dress and a lace mask,
"Who are you, beautiful stranger?"
And there were many "strangers" in elegant masks and long dresses. And each was splendid in her own way. And even the author of these lines couldn't help but succumbed to the general mood. Because what if someone asks myself, wearing a black mask on my nose, what a beautiful stranger I am?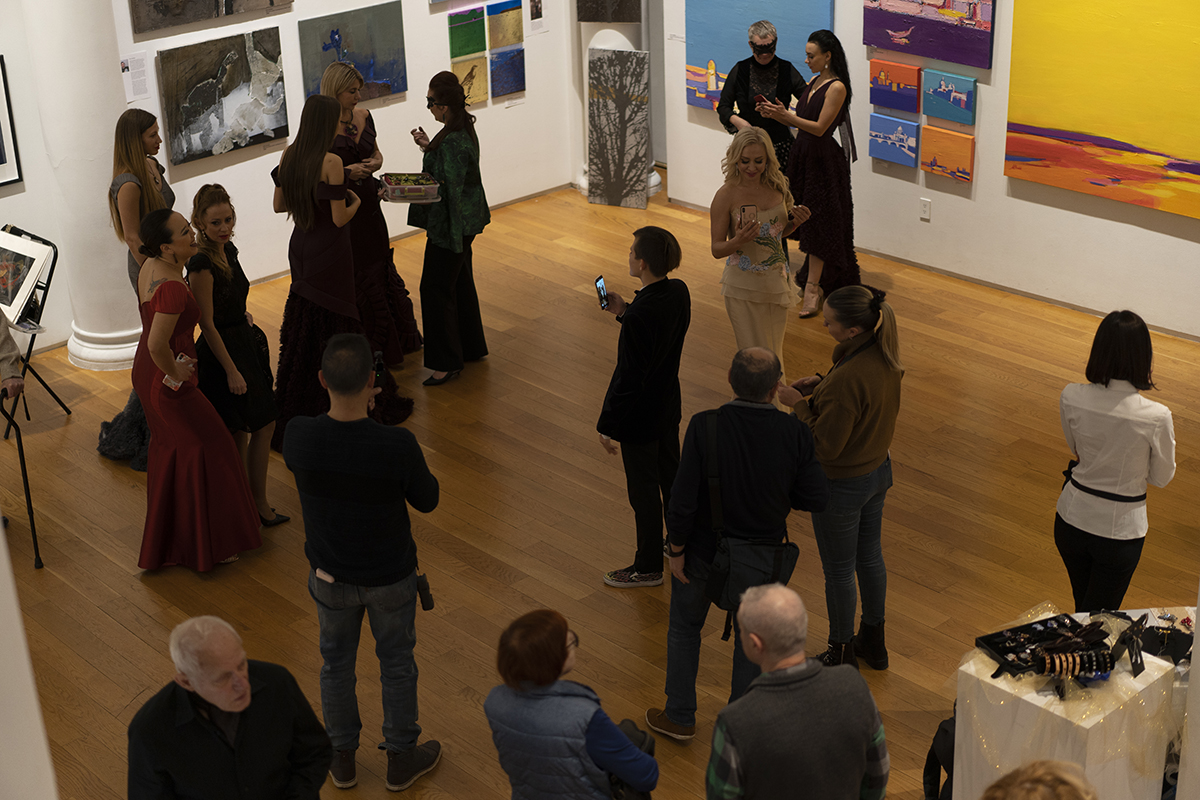 Meetings, embraces, many familiar faces, many of those you love not only for creativity, but also for their soul.
All these talented people are deprived of any "stardom", which doesn't mix well with creative pursuits, discoveries, disappointments, crises, and sometimes – self-doubt. They are very talented, they are masters of their craft. But they are the same as us, only the job they have is special. A job that is both happiness and a lifelong struggle… These people have no days off or holidays. Because you can't run away from yourself, because everything that falls on paper, stone, metal or fabric first settles in the heart of each author. And this process is often painful. They are talented hard workers.
The most diverse paintings and expressive graphics, a wide range of techniques, schools, styles, themes and plots. Abstract riddles, eye-catching folklore, realistic painting, avant-garde, bright oil, acrylic, gouache and transparent watercolor, paper, canvas, wood and even ruberoid. These people are big visionaries, dreamers and inventors!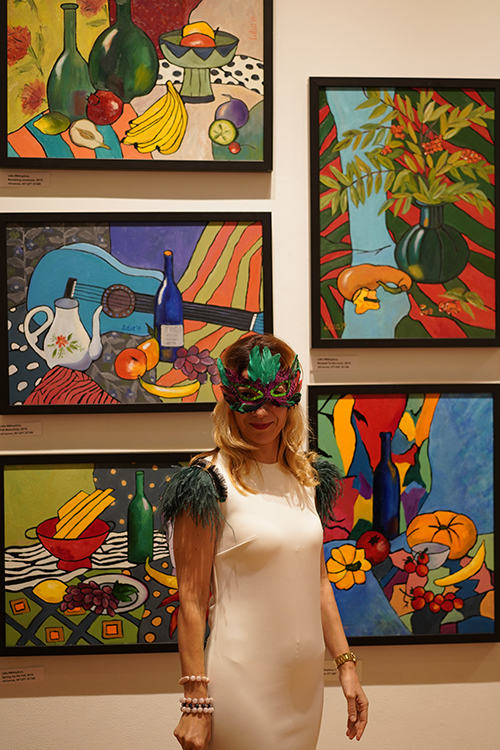 By the jewelry expositions, expertly decorated by each of the jewelers and designers, those same "strangers" in masks gather in flocks. What lady does not like jewelry? And here, there's something for every taste: gemstones, designer plastic, metal, pearls …
Towards the end, a fashion show was held. Fashion designer Olga Banartseva presented a collection of evening dresses, and jeweler Kira Koktysh presented a collection of jewelry. So that's why there were so many beautiful strangers around that evening!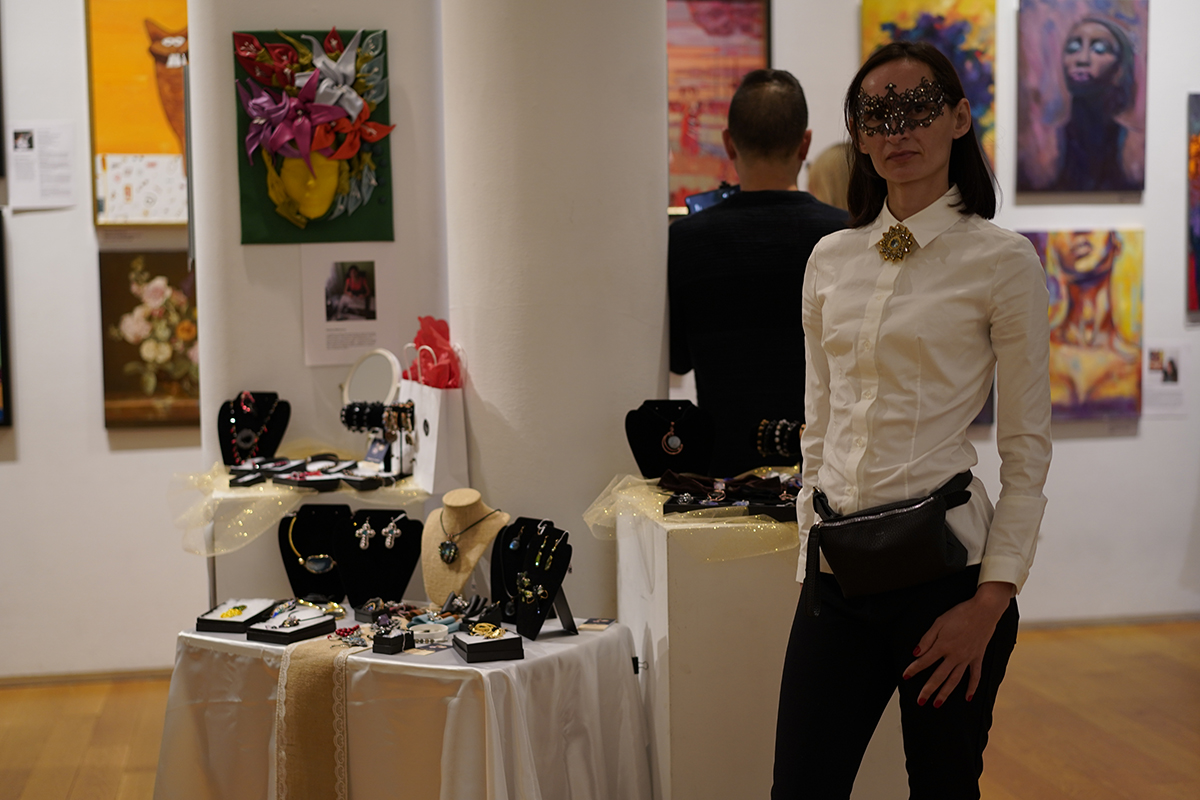 Young, graceful, and very lovely girls in exquisite dresses and jewelry from famous New York designers.
The music begins to play, and a mini-spectacle plays out before our eyes. Each of the models presents her outfit in her own way. There are no aggressive militarized steps with detached faces and a look into nowhere. No, they are alive. They take turns coming out into the middle of the hall and, surrounded by a crowd of spectators, tell us about their dress. How? With the help of graceful gestures, hand movements, head tilts – they talk to us about beauty.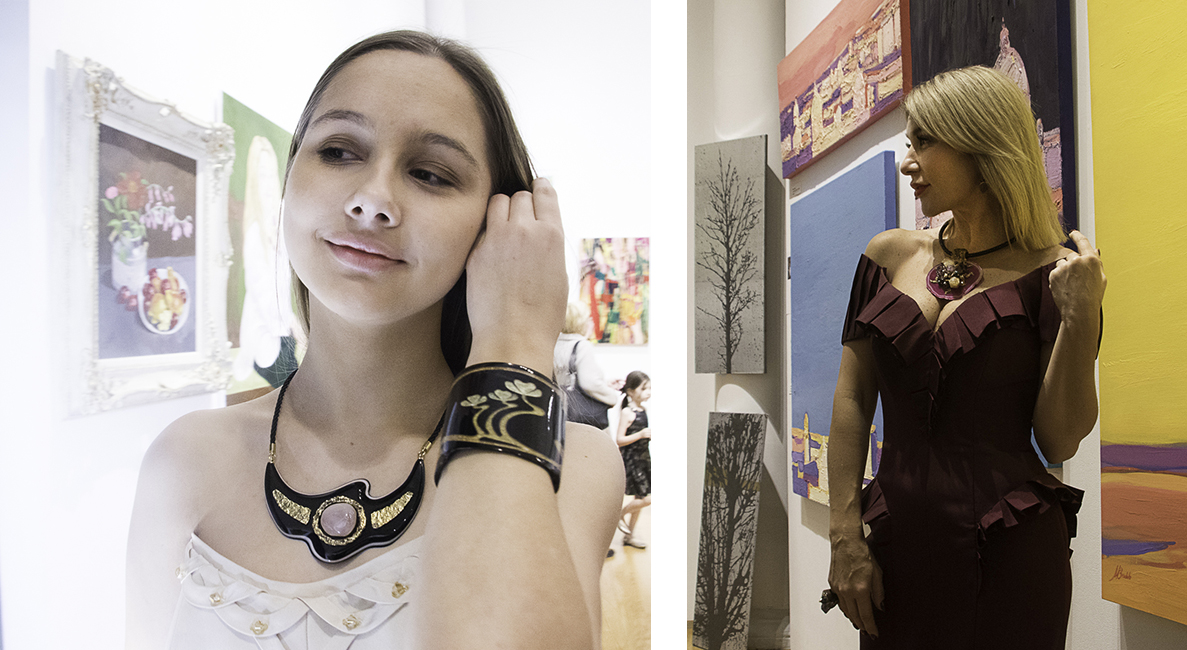 The evening ended sooner than I hoped. But I had something to console myself with. Firstly, the second part of this holiday was ahead – the solemn end of the exhibition on December 10th, during which the organizers planned to celebrate the third anniversary of the Art Alliance. And secondly, among the things dear to my heart, now I have a lace mask. I will save it. Becuase what if we will have a similar evening, and what if someone will turn to me there with the words: "Who are you, beautiful stranger?"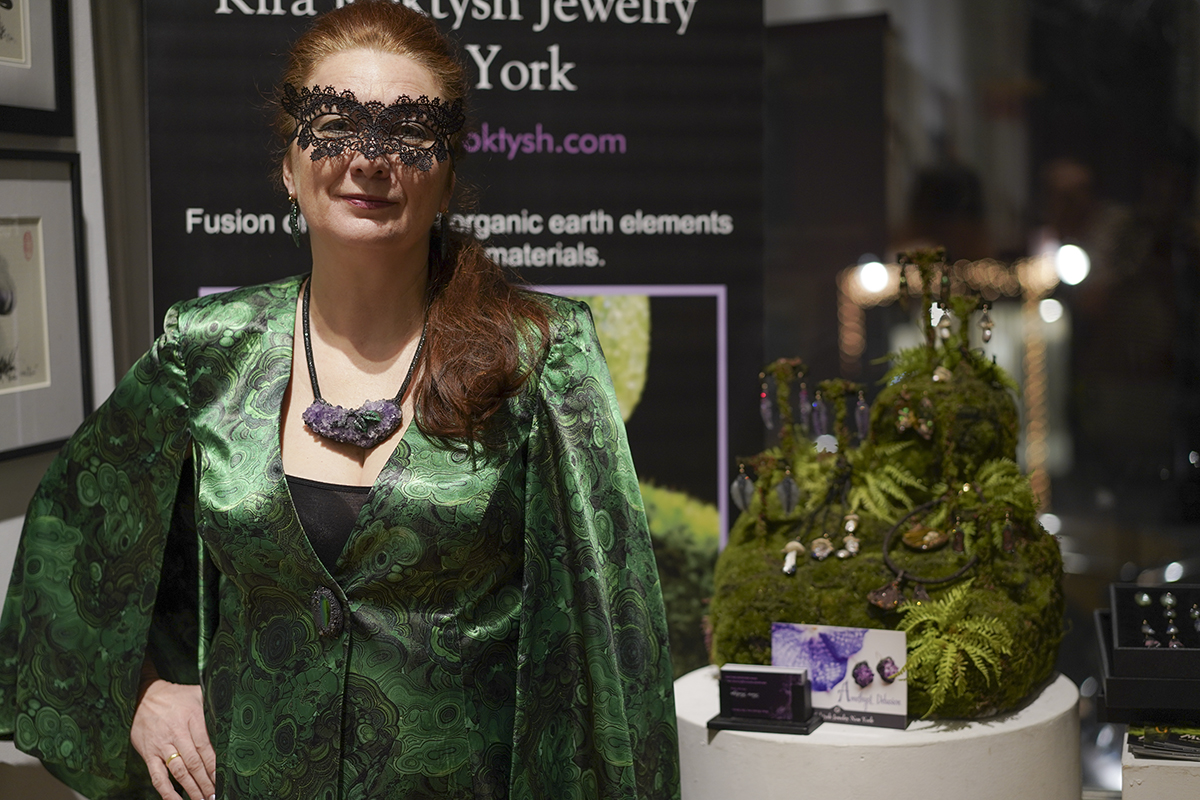 Time has the ability to run, fly, sweep. In general, everything happens faster than you plan for it. And so, almost immediately after December 4th comes the 10th.
No need for a mask this time. This evening will complete the exhibition with a buffet reception and a concert.
And again, a lot of people, the hall is full, it's sometimes difficult to approach the already familiar paintings of already familiar artists. But the mood of the visitors is joyous and again – a sense of celebration. The champagne is exquisite – it's cold, sparkling and poured into narrow elegant glasses. Just as is dark chocolate. At such an event, everything should be beautiful. And talented.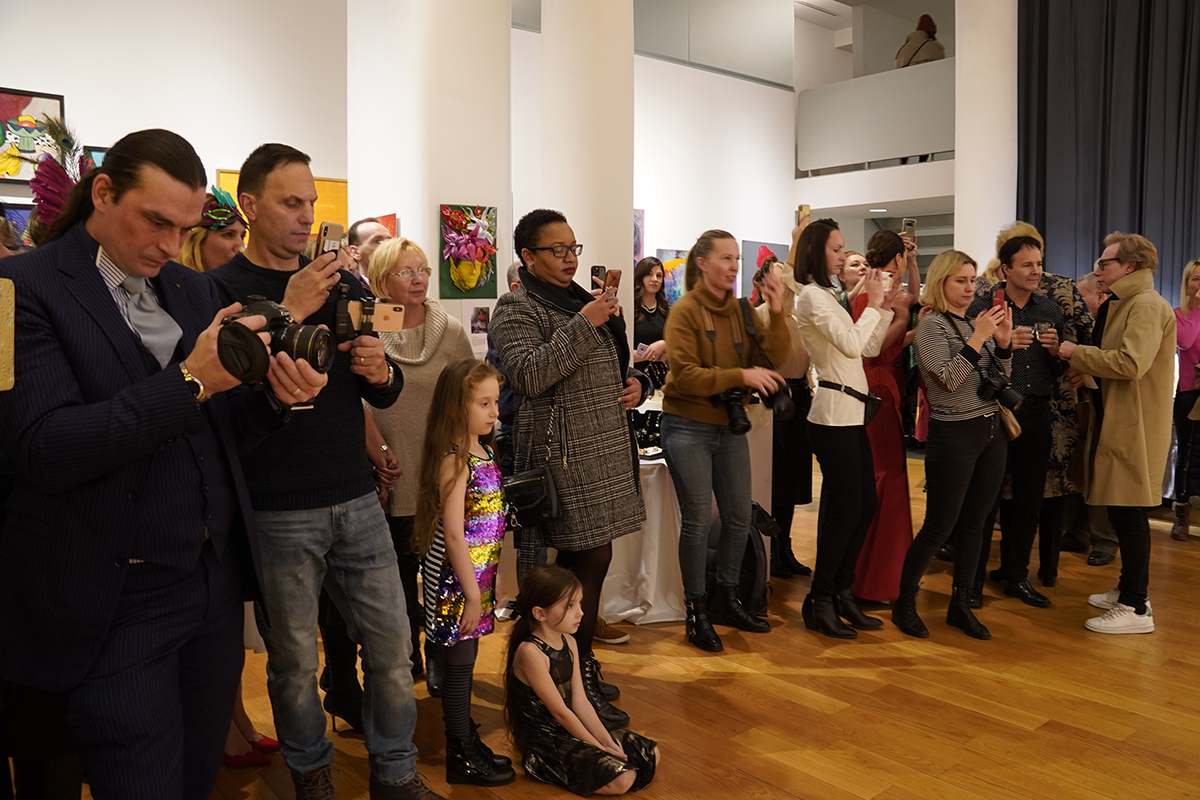 The audience is gradually moving to the half of the large hall where the first sounds of the piano are coming from. Wonderful singers and musicians begin their performance, and all the way up to the final chord, the interest, surprise and admiration of the audience doesn't cease.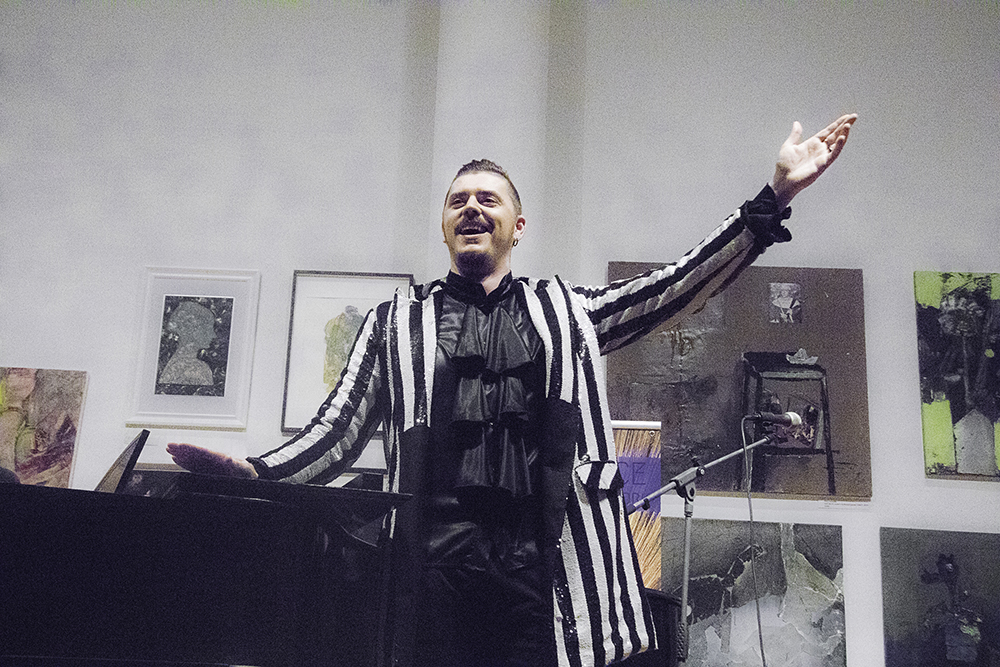 The repertoire includes: romances, classics, French chanson. The performers are: Eleonor Osmanoff, playing skillfully on the instrument, the owner of the beautiful soprano voice Larisa Grabua and always unpredictable, bright Niko Znakharchuk accompanied by virtuoso accordionist Ivan Filipchuk.
Well, what can I say? It was a worthy conclusion to the week-long art marathon.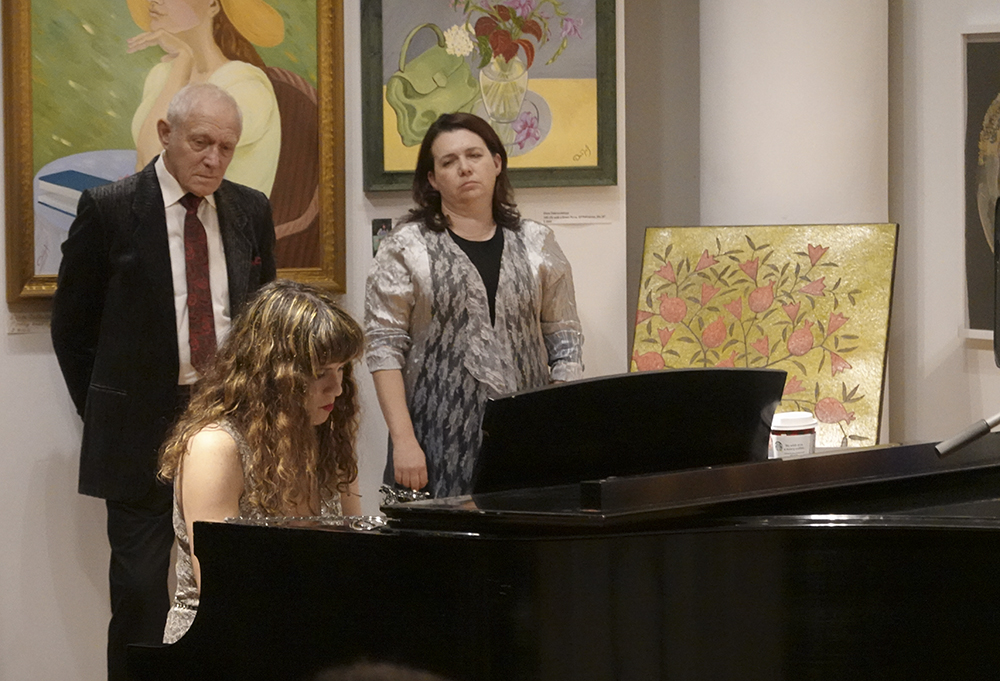 During these days, a huge number of art lovers saw the work of talented artists. But luckies of all were those who attended both the opening ceremony of the exhibition and its closing.
I got lucky and I can testify that it turned out very interesting: works of art and their authors, on the one hand, and numerous guests who took the time out to come to the Tenri Art Center, on the other.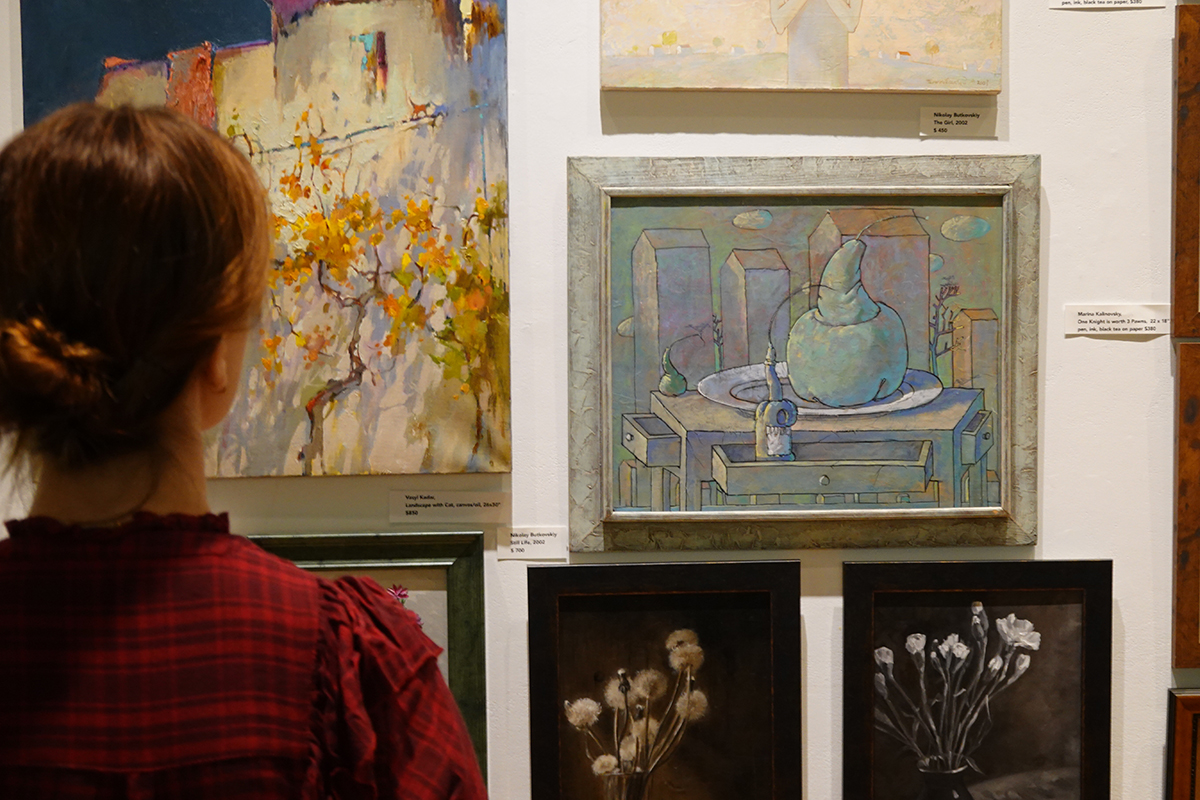 By the way, the closing of the exhibition on December 10th coincided with another important event for many. The author of the International Art Alliance project, the organizer of this and many other exhibitions, and the creator of Elegant New York magazine had her birthday on that day.
On such a day, some people enjoy not so much receiving gifts as much as giving them. This was a gift Tatyana bestowed upon all of us: the city and the world. Urbi et Orbi.