The Pinnacle of Bliss
Immerse yourself into the richness of the season! In summer, luxury becomes the very fiber of being. The caressing warmth of sunrays, the lavish softness of sand, a cascade of colors and sensations… Only an artist can create a time capsule holding the essence of summery opulence – the ultimate luxury that comes from combining precious gifts of nature with talent and finesse.
On June 21, The Pinnacle of Bliss trunk show will marry ethereal pearl and amethyst creations by Kira Koktysh Jewelry New York and gorgeous silk caftans by Covetcaftan. The creators behind these luxury brands, Kira Koktysh and Elena Tevelev, give voices to the unique colors and textures of precious stones and silk. Come on June 21st to hear these voices sing a serenade to summer, the pinnacle of bliss…
Kira Koktysh, the owner of Kira Koktysh Jewelry New York, creates high-end designer jewelry from precious and semiprecious stones. Kira's philosophy is partly reminiscent of the Japanese wabi-sabi aesthetic: to appreciate the wholeness of nature, the ingenuity of its objects, their roughness and imperfections. Rather than creating artificial, man-made beauty, Kira Koktysh emphasizes the inner harmony of nature's creations, while redefining the meaning of glamour.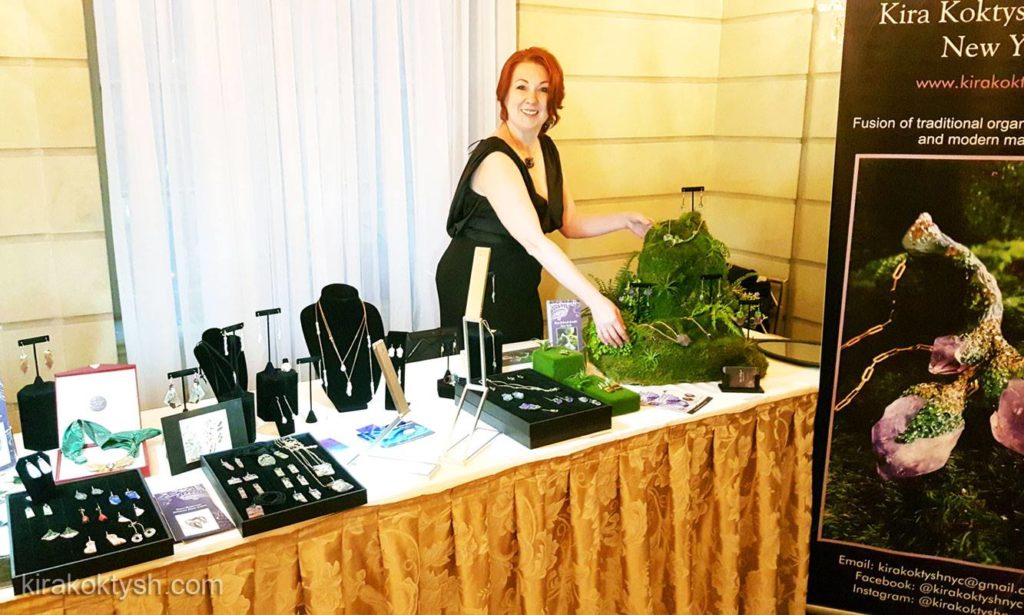 Covetcaftan is a luxury brand specializing in silk caftans fashioned for the jet-set and hand-made in Russia. Conceptualized by Marina Shapiro, Elena Tevelev, and designed by iconic Russian designer Elena Souproun, the caftans make easy the blending of versatility and grace, and urge living with a diva-style confidence.
The Pinnacle of Bliss trunk show will take place on June 21st at 249 W 60th St, New York. The space is kindly provided by Evans Real Estate. The evening will be hosted by Natalia Newman, a poet and creator of Musical Arts Alliance. Special thanks go to Lika Titova, an exceptional PR coordinator.
Part of the proceeds will go to Palm of Hope, a charity fund supporting children overseas suffering from life-threatening diseases .