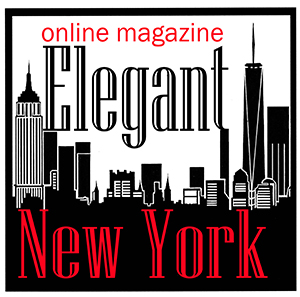 This season, Elegant New York and Art Alliance proudly introduce "Art Nights at Zinc Bar".
We are happy to invite you to the opening on September 7!
Zinc Bar, one of the most beloved jazz venues in NYC, is located at 82 West 3rd Street.
Art Nights at Zinc Bar will feature recognized and up-and-coming artists. We will talk about art, literature, poetry, film, history, fashion – and New York, of course.
Here is a little preview of what you should expect in the upcoming 9 months. We will start the season on September 7 by saying Farewell to Summer with bard songs and poetry. By the way, every Wednesday at 8 pm after the event you will have a chance to enjoy the brilliant performance of Valery Ponomarev's jazz band. We promise it will be an unforgettable opening night!
Coming up next, you will get a chance to meet an amazing journalist, critic and photographer Nina Alovert; Yelena Dovlatova, the widow of Russian writer Sergey Dovlatov; a hip NYC designer and stylist whose name will remain a mystery for now; a restaurant critic; artists, film directors, poets… We will dedicate a few nights to rediscovering New York through stories and photographs.
Art Nights at Zinc Bar will begin at 6:20 PM but if you're poet willing to do an open mic session – the stage will be yours from 6:00 PM.
Elegant New York and Art Alliance have been running a monthly photo contest since the spring of 2016, and all the winning works will be exhibited at Zinc Bar. On the holiday night in December we will run an auction where you will get a chance to buy the ones with which you fell in love!
Rest assured, we will notify you in advance about our events through email, Facebook and Elegant New York website. You won't miss a thing!
View list of upcoming events
September 22th – Valentina Korennaya – Readings and Guitar.
Valeriya Korennaya – Russian-American famous actress, TV host, songwriter and performer in her program "Wings from the attic". Songs and poems in Russian.

October 5th – Diliara Tasbulatova and Lev Sanduk.

Upcoming events:

Photo exhibition and talk with Nina Alovert;
"The Third Wave and Its Heroes" – talk with Yelena Dovlatova;
Art-Nights and talks with Slava Tsukerman, Valeriy Ponomarev, Tatyana Sheremeteva, Sophia Tsilosani, Denys Manzhosov;
Talks with artists Mikhail Turovsky, Elena Lezhen and more;
Fashion talks with Kira Koktysh, Marina Kashirskaya, Anastasia Ivanova;
Restaurants talk with Gunel Alizade;
Winter holiday with artists, poets, musicians.
Spring Atr Night with Ekaterina Asmus and Irina AKS
And more.