Evening Dress Code
Interview with Olga Banartseva
autor Anastasiia Solovei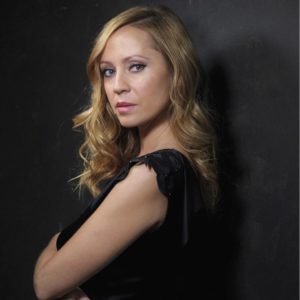 They say, the world of fashion is cruel. And I say it is beautiful. And it is beautiful not only by the brilliance of the defile in the rays of the spotlights, incredible shoes, stunning dresses, daring make-up and perfection of models. First of all, it is beautiful by the people who create it.
These people are rarely seen, they are on the other side of the curtain, in the "mysterious depths" behind the backstage. But the life of a journalist gives an opportunity to get to where to most "Entry is forbidden", for example, to the holy of holies of the world of Fashion – the designer's workshop.
My interlocutoress is Olga Banartseva, designer of evening gowns. From the first minutes of our conversation, I realized that she is the personification of modern fashion – a positive, energetic, young and beautiful woman. Olga founded her brand "Olga Banartsev" four years ago, but has been working in the fashion industry for about 20 years.
– Thank you for taking the time in your schedule, Olga. Fashion Week in New York ended, but the amount of work, probably, only increased?
-Yes, frankly, I could hardly find a few minutes, now that I work twelve hours a day, literally without stepping back from the machine! (laughing)
– Your brand focuses on evening gowns. Of course, Evening fashion is different from everyday and even more so from street fashion. It has its own laws, restrictions, rules, from which it is sometimes difficult to back out, but at the same time, it gives a way to fantasy and allows you to demonstrate high skill. In your opinion, what is the main feature of the fashion of evening gowns?
– Fashion trends dictate their rules, but the principle remains the same: every woman should have at least one perfect evening dress in her wardrobe that makes her feel irresistible. Evening dresses are the embodiment of dream, grace and femininity. This is the main feature  fashion of evening gowns.
Evening dress must emphasize femininity, inner and outer beauty, in contrast to the regular fashion, where attention is on the pursuit of trends.
By the way, flying silhouettes, frills, shades of blue and pink are the elements in the evening fashion this season, which is very pleasant, because these details can accentuate the qualities of any woman's figure.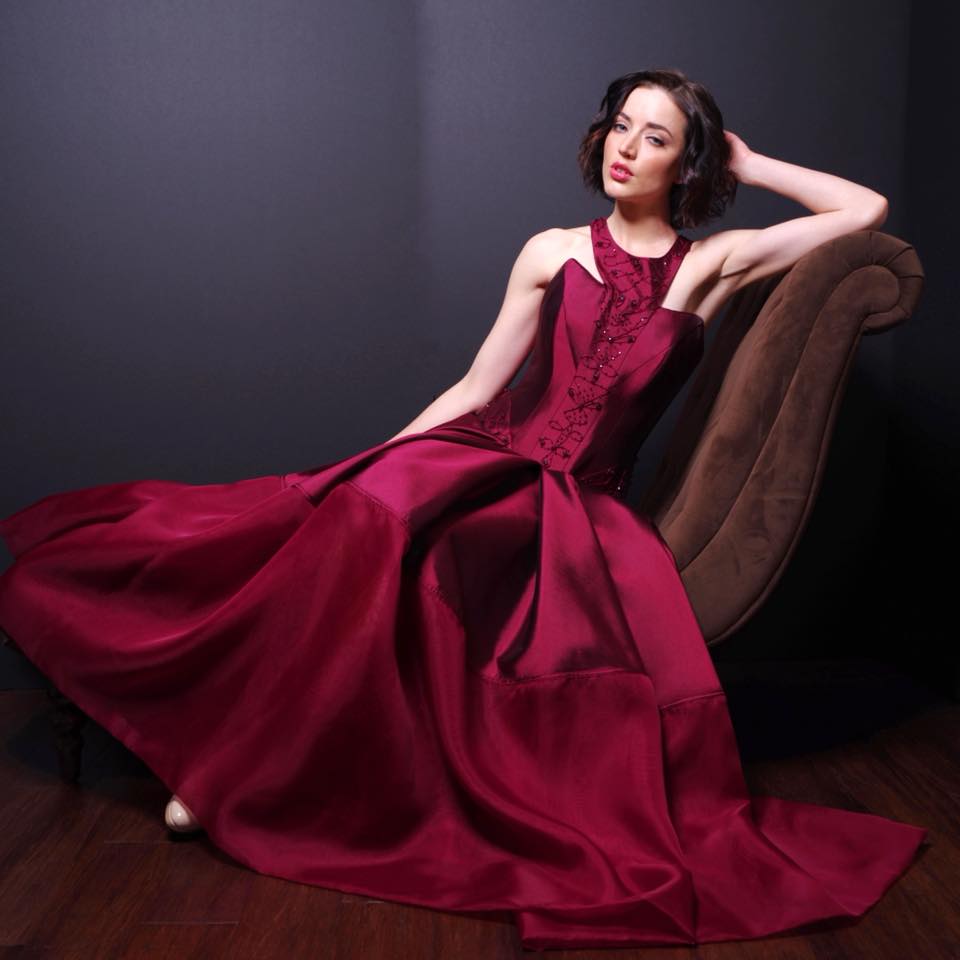 – There are different categories of evening dresses. I'm sure that classification is more complicated than this one, but nevertheless for most it looks like this: a wedding dress, a dress for a special celebration, a cocktail dress. With a wedding dress, everything is clear, but what is the difference between an evening and cocktail dress?
My clients often confuse these two categories
Cocktail is designed for less formal events, it can be worn for exhibition opening, to the theater, for a cocktail with colleagues after work, not an official event in the evening which does not suggest dress code: black-tie or white-tie.
If you are invited to an evening with "dress code: black-tie or white-tie" then it is appropriate to have an evening dress, below the knee or to the floor. These dresses should be made of more expensive materials, and tailored to all the rules of the classic evening dress or gown.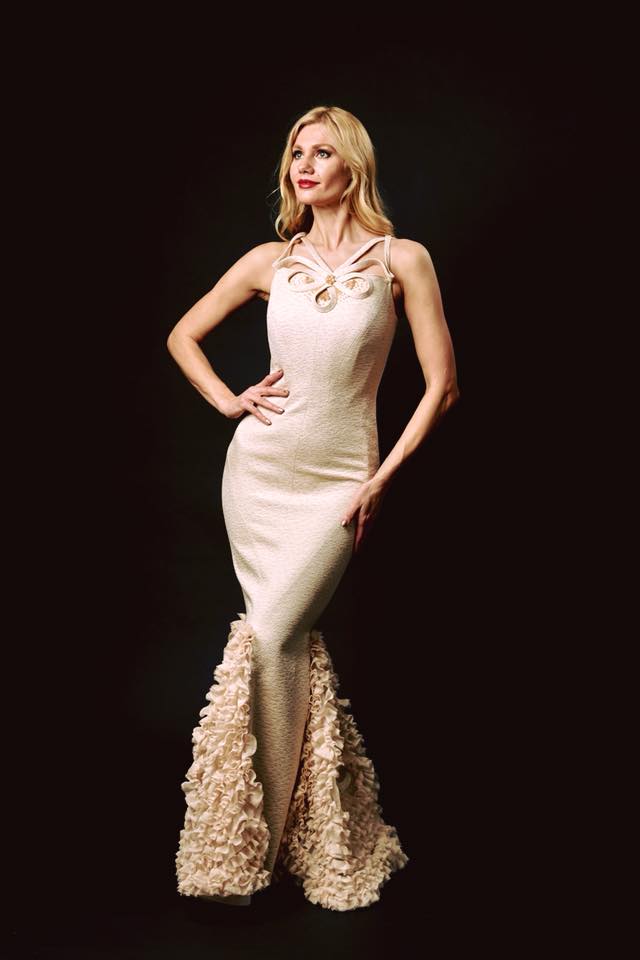 – Fashion is an ancient form of art. Any historical period, any country, and even, every city had its own styles and characteristics. Olga, do you feel yourself a follower of some historical style or era?
– I'm sure that, most women, choosing an evening dress, want to emphasize their femininity. Dresses of the 18th century in this way are beyond competition.
In that century, preference was given to chic lace, embroidered dresses and cloaks, corsets were used to emphasize the slender waist and exquisite accessories. This is close to me, I love it, and I can say – this is my favorite period of fashion, this is my century. (Laughs)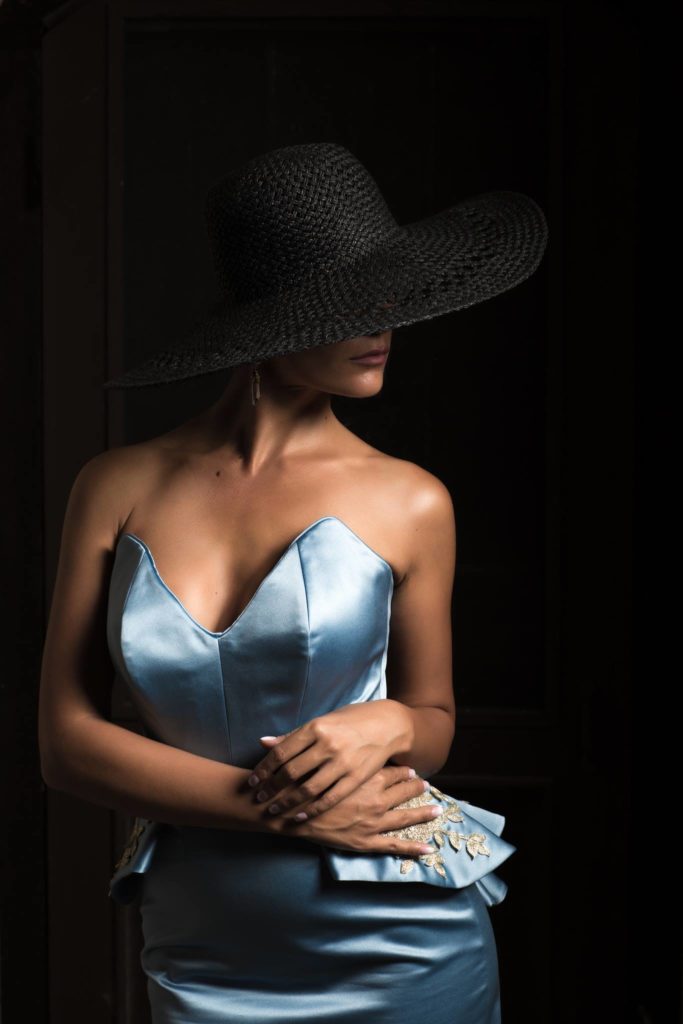 Most recently, I had a photo shot stylized for this historical period. There I met a talented photographer Cyril Belov, and Kira Koktysh created a whole collection of accessories reflecting the mood of the 18th century. The stylist and author of the idea was my close and very talented friend Edvina Sarukhanyan. Her charming daughter – Vienn Kelmendi took part In the photo shoot   .
-The shooting inspired me incredibly, perhaps in the near future it will result in a new collection.
-I am sure, something incredible will turn out! And now, what is most interesting for you in your work?
– Here I do not hesitate to say that it is to look for new ideas and new forms. It is an inexhaustible creative process. When I'm working on a design, I always imagine how the dress will look in motion. It is very important for me that the fabric interacts beautifully with the space and it does not matter, will its owner dance until she drops, or proudly accompany her spouse at an official reception. She should feel confident and beautiful in any situation, and the fabric and texture of the dress should help her in this.
-That is, creating evening dresses Do you strive for the ideal shape and quality of the fabrics?
"Rather, I strive to create the perfect dress." A dress that any woman could wear and feel in it adorable.
-Now about your new collection "Rhapsody of Color." What idea and concept did you follow in creating it?
-Creating this collection, I wanted to transfer the beauty of nature into the everyday life of a person. Lightness and tenderness, satin and silk, wild flowers and natural stones – this is my inspiration. The collection will be very bright, blooming, despite the fall outside the window, – summery in its mood.
-You have already mentioned that on new collection you worked together with the artist-jeweler Kira Koktysh. What are your impressions and the very idea of creating a joint collection? Who else would you like to work with?
-Honestly, this was my first experience with a jewelry designer, and it was a success. I'm incredibly glad to have met Kira. It was her work that inspired me to create a collection of "Rhapsody of Color." I wanted to experiment with new shapes and colors.
Kira brought a new wave to my work, infected me with her solar and positive energy, for which I am grateful to her.
Despite the fact that this was the first experience, I am very satisfied with the result, I hope that my clients will too!
And about with whom I would like to work, it is probably with some kind of extraordinary photographer who will see me and my work in a new way. I would like to depart from the classic "glossy" photography. For example, Cyril, whom I already mentioned, in addition to modern technology used film cameras. It's a completely different world, incredibly interesting to me.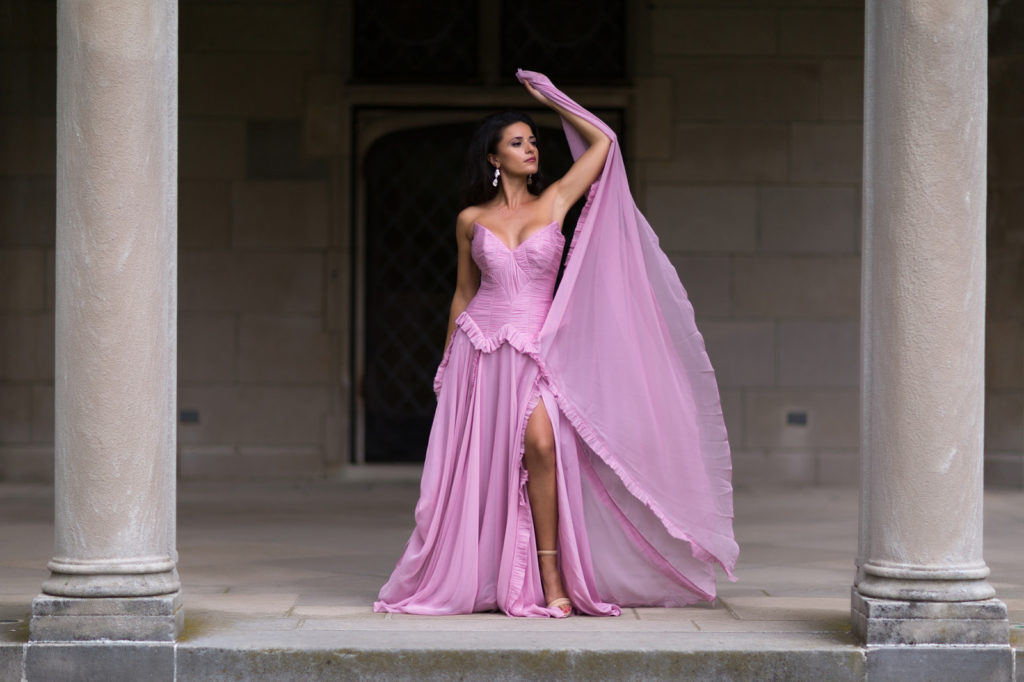 – The evening at which you show your collection is musical, so I'll ask: what kind of music inspires you?
-I really love opera, I just adore it. And I'm glad that on October 5 my collection will be shown in the evening of "Music, Art and Fashion Salon by International Art Alliance", where opera singers Evgenia Pirshina and Tanya Dybal will perform.
When I listen to the opera, I get into the magical world, into a parallel universe. I am fascinated by everything – costumes, voices, theatrical action and of course music. And if apart from the opera, I listen to completely different music, and honestly, I can not imagine my day without it.
And, of course, I love painting. I adore Claude Monet, his unique transitions of colors, the difference of shades, halftones, it's incredible. Reproduction of his painting is in my office – you look at it and you want to create.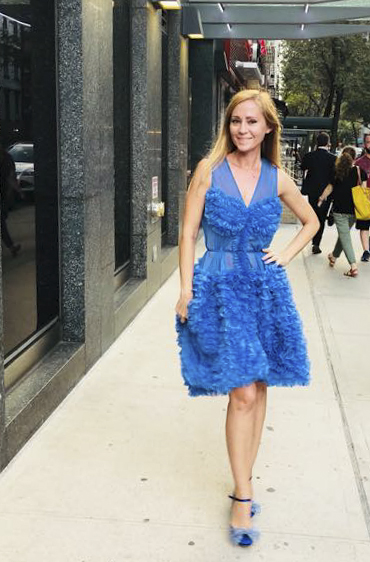 -What are your plans for the near future in addition to presentation and promotion of the new collection?
– Show "Rhapsody of color", now the main thing. In addition, I am invited to the Beauty Contest, where – my twenty dresses will be represented. And next year, I would like to conquer the Paris Fashion Week.
– Or the Milanese!
-Why not!
-Finally I would like to ask you, what does your usual working day look like?
– My usual working day always begins with a cup of coffee, good music and endless calls to stores, where my dresses are presented, the order of new fabrics. I cut fabric a lot myself, because quality is very important for me, and I try to keep every detail under control. My working day begins early and ends late, at least twelve hours a day. New doors opened in New York and I would not want to miss any opportunities.
I am very grateful to my family. Without their support and full understanding and patience, it would not be possible for me to do anything. They treat my work with respect, I really do not want to let them down. I know for sure that my children and my husband are my back – it's very valuable. Without them I like without my hands.
"It seems to me that when you really want something and your intention is sincere, when you are ready to work hard to fulfill your dream, the whole universe helps you."