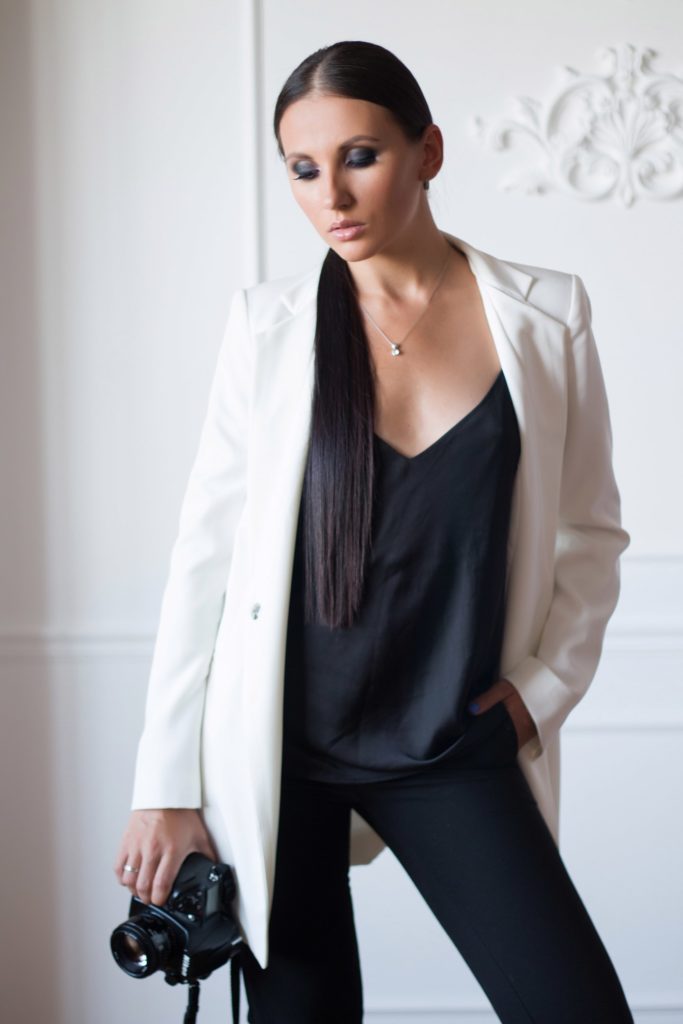 Artist Statement: 
The biggest inspiration for me in my art – is woman. But when I have a chance to combine the beauty of woman and the beauty of nature – for me it is the highest level of satisfaction. I travel a lot, so I'm holding a mission to show the world through the woman Beauty.
Artist Word:  
My name is Tina Sokolovskaya, I was born and raised in the small town of Druzhkovka (Donetsk region, Ukraine). 10 years ago I was fascinated by professional photography, and from the first moments, I realized that it was entire love.
Until 2014, I used to work and self-develop in Donetsk, but because of the war, I was forced to leave the city and rebuild my life from scratch.  It was a difficult period, which taught me a lot and made me stronger. The difficulties encountered gave a tremendous impetus to the conquest of new heights.  I began to travel a lot around the world: Italy, Greece, Switzerland, the USA, China, Maldives, United Arab Emirates, Seychelles, France, and other countries.
And once during a shooting in Dubai, a picture was made which became famous throughout the world.
More than a million people made a repost of this photo, and Pinterest portal included it in the "17 best ideas for black and white photo" rating. In addition, this photo won the international competition Top 35 Awards and became a finalist in the main photo contest by Nikon.
For the past few years, my main activity has focused on two aspects – cooperation with the world's best magazines, theatre and film artists, pop stars and top models, and another is author photo tours to the most beautiful corners of the planet.
In September 2018 I did my first international exhibition in New York. The concept was very fresh and new – in collaboration with artist Bleu Pablo we showed my best 10 pic and his reproduction in abstract art of these pics.
Despite the fact that a lot has been done, I believe that this is only the beginning of my creative path. I am grateful for your attention and trust, and I invite you to join me in any of the social media or ask me questions by phone.
Sincerely, Tina Sokolovskaya.
Biography
Tina Sokolovskaya is a world famous photographer from Ukraine. Tina was born on May 12, 1992 in Druzhkovka. She graduated from Donetsk National University with a degree in Russian philology. She studied Slavic languages and world literature in depth.
Since 2008 she has begun her career as a photographer. The first years she spent working as a photographer in Ukraine, for the last few years she has been actively traveling around the world and taking pictures in the most beautiful corners of the planet.
Tina's works can often be seen in famous publications such as Vogue, Playboy, XXL, Chiiz, and others, and on popular Internet portals too. The main areas of work are fashion and celebrity photography. In 2014 had a personal exhibition in Donetsk. In 2018 had an exhibition in New York in collaboration with the artist Bleu Pablo. Since 2018 Tina has been holding creative meetings and giving master classes on the subtleties of photography. More than 10 events were held in different cities of America, Russia and Ukraine.
Next Exhibition