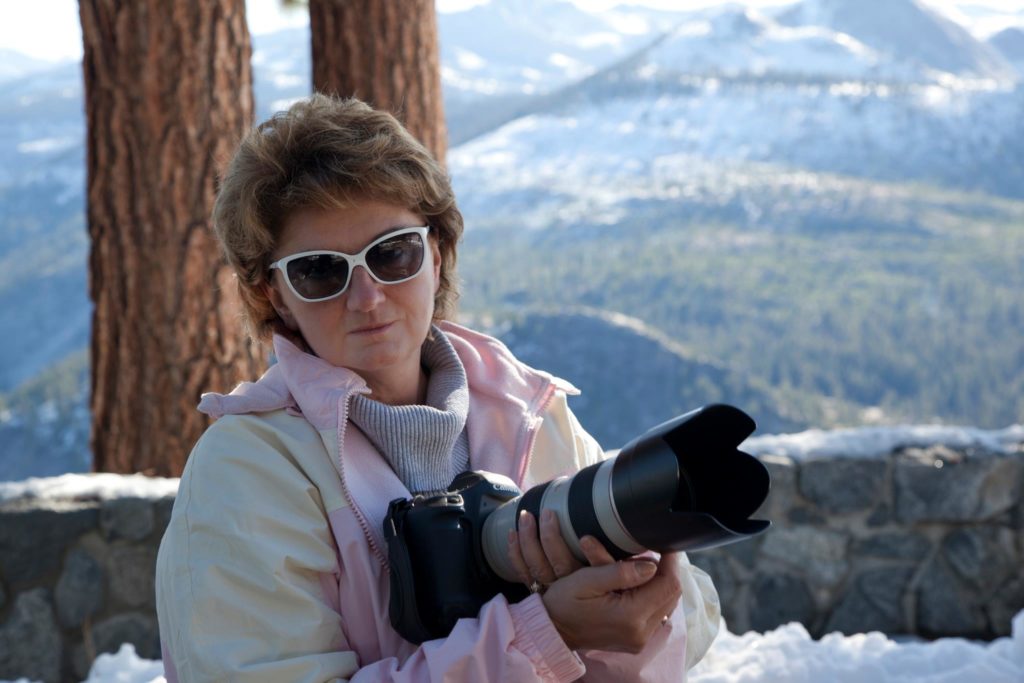 Artist's Statement: Keep Going. 
About Artist: 
Tatyana Borodinais photographer, journalist, art curator, founder of and Editor-in-chief of Elegant New York Magazine (http://elegantnewyork.com), founder and president of the International Art Alliance (http://alliance.elegantnewyork.com), one of the creators of UAA (Ukrainian Artists Association).
Studied at the New York Institute of Photography, and School of the International Center of Photography. Specialization: Portrait, Fashion photography and Architecture photography. Has publications in many print publications of the USA and Ukraine. As photo-artist she has participated in several national and international exhibitions.
As a curator, Tatiana Borodina have turned more than a dozen successful events in New York City. The exhibitions organized by Tatiana during 2016-2021 were distinguished by an original concept of combining various art directions: painting, graphics, sculpture, fashion and music.
Few years ago, Tatyana Borodina considers her mission to work for the promotion of Ukrainian culture in America, and American culture in Ukraine.  She was awarded the numerous awards of  the International Multi-Level Competition, as part of the cultural project "Protect and Save Us!", 2015, 2016, 2017, 2018 for materials about New York, an exhibition of photographs «Faces of the City, New York». She was awarded the Diamond Duke Prize (International Multi-Level Competition, as part of the cultural project "Protect and Save Us!" 2018), for the popularization of Ukrainian art and for organizing a number of exhibitions of paintings by Ukrainian and American artists in New York, (2014-2021).
Artist about myself:
I am a Kiev native who is living in New York.
I was born, grew up, went to school, worked and was brought up in Kiev. New York was a follow up to Kiev.
A long time ago I was a communications engineer and computer programmer, but my engineering career was neither very long, nor very successful. Perestroika and Independence turned the monotonous life in Ukraine around and opened up new opportunities. They were breathtaking. I gave my best shot at becoming an entrepreneur, worked with foreign companies and did much better than in my previous job at a science research center. However, since I have always been mesmerized by the mysteries of visual arts and visual art professions, I learnt the skills of a graphic designer and managed design units at several popular Kiev newspapers and magazines. Then for a number of years I successfully worked for publishing companies and design bureaus in Prague.
In 1997, I moved to New York. For eight years I was the Art Director at a U.S. magazine with a century-long history and was able to give it a more modern and attractive look.
At the same time I became a certified photographer at New York Institute of Photography. I took photos and had them published in U.S., Russian and Ukrainian magazines. It should be added, however, that along with photography, I continued as a freelance graphic designer, who did book covers, advertisement booklets, catalogs for exhibits and lots of other things that are even hard to remember.
As time went by, my passion for photography outweighed that for graphic design.
My focus shifted from the 100-year-old magazine to high-fashion photography. For 14 seasons I have been an accredited photographer for the New York High Fashion Week. I greatly enjoyed this grueling work. I also did fashion photography in studios, worked with fashion designers, couturiers and jewelers.
Before I knew it, I started writing and publishing my own pieces and photos in all kinds of glossy magazines, on fashion, travel and New York. My collaboration with magazines was fruitful and rewarding, however my "products" multiplied and I felt the urge to set up my own magazine.
The business of making magazines was not exactly unknown to me – I spent my whole life working in various capacities for this industry. This is how "Elegant New York" came about, which turned my life around and has had complete control over it. It is for "ENY" that I write, take photos, develop designs, find authors and do my best to make it interesting to readers.
Above and beyond that, the "Elegant New York" magazine holds conferences where we introduce people of artistic professions. We also hold exhibits, readings as well as book and art presentations. I am happy that we can claim some success in this regard and I am extremely grateful to all those who help me arrange these events.
I love New York – it inspired me to write 50 feature articles about it. They come under the heading of "Walking around New York" and are published in "ENY". I am pleased to say that this series has become very popular, which gave me the idea of having them published in a separate book that would contain 25 of my best articles.
My "Walking around New York" collection is by no means a guide, although there may be some logic in looking at it this way; neither is it an historical research work, although the articles contain multiple references to historical facts that come from highly reliable sources. My new book is rather a reflection of my intent to share with others the way I feel about this huge and at the same time sentimental city.
However, I must admit that my passion for photography is still going strong, that's why I often feel myself ravaged by two (or even more) conflicting "artistic passions".
I have participated in a number of photo exhibits (not of museum-class). My photos are on sale at international photo stock, but the proceeds do not constitute my primary source of income.
Very recently I launched my yet another project – "International Arts Alliance". It is my hope that this new "passion" would bring satisfaction as well as much success and pleasure rather than only lots of work and chores.
When I am asked about my profession, I find it hard to give a definitive answer. Maybe because I'm a dilettante, in the proper sense of this word, – a person who gets carried away by what he or she is doing. Although I do my best to live up to the high professional standards in whatever I do. I still think of myself as a photographer, since the real photographer is "a passion-driven professional".
I can say of myself that I like cats, design in any shape and form, as well as traveling and swimming in open-air reservoirs. Of course, I like Kiev, New York, Rome and a dozen of other cities. My photos are about what I like.