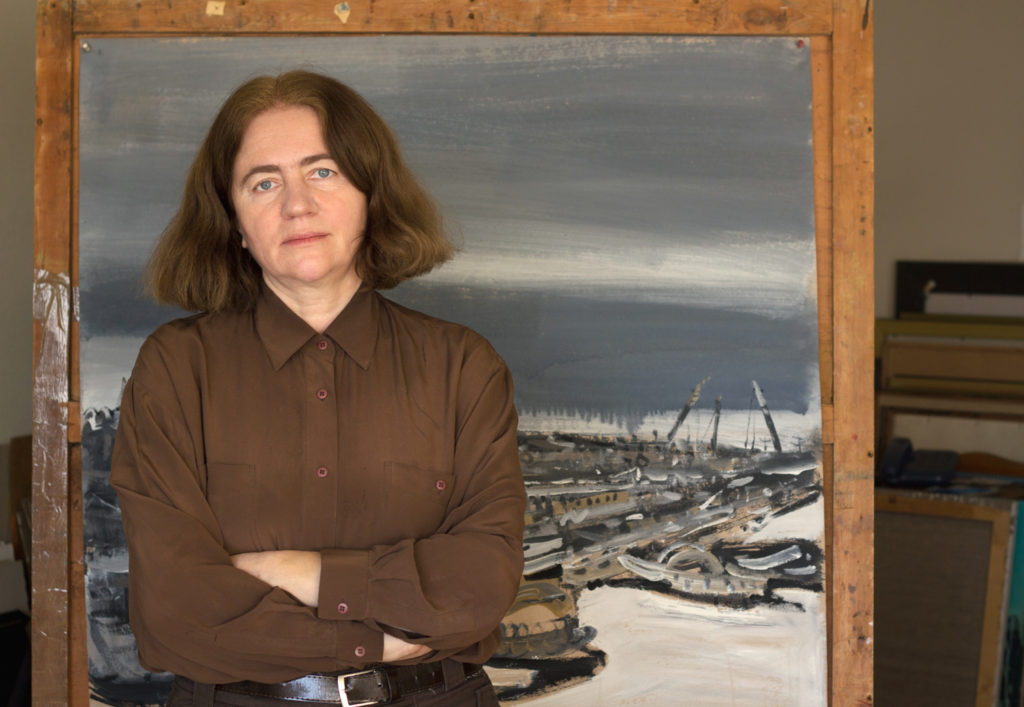 Artist's Statement:
My main theme is Kyiv – "portraits" of streets, buildings, arches, corners, caryatides. My vision comes from colour (the maximum intensity of colour) and the outcome of my work should bring the viewer happiness and tranquility.
About Artist:
«The composition is original; the brushstrokes are robust and even a little wild, but never uncontrolled; the colors are bright, fresh and never dull or common; the painting is very decorative, but much more than that. Her art is based on tradition but has a contemporary approach. The quality is very consistent. She also always succeeds in reconciling all contradictions mentioned above».
Ineke Shwartz (Dutch art critic)
Biography:
Born in 1960 in Kyiv, Ukraine.
In 1986 she graduated from the National Academy of  Fine Arts and Architecture(faculty of Painting,  Department of Theatre Stage Design, Studio D.Leader).
Member of the National Ukrainian Artists' Union.
Since 2012, Pryduvalovahas been a founding member of the Blue October("Syniy Zhovten' ")  creative team.
Living and working in Kyiv.
Awards
1998 Great Ukrainian Women Artists '98, 1stPrize Winner. Kyiv, Ukraine
1996 Great Ukrainian Women Artists '96, Honorary Mention. Kyiv, Ukraine