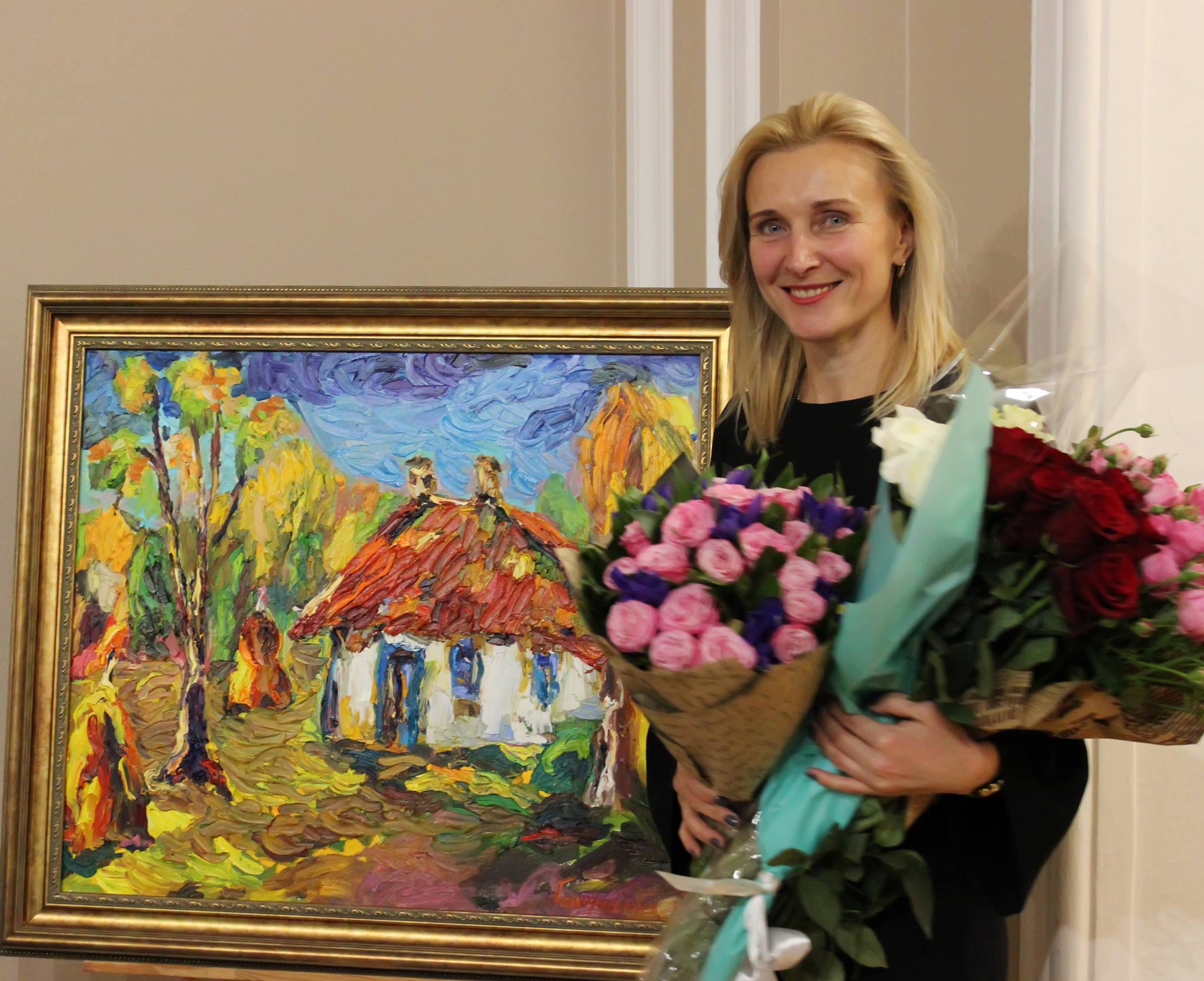 Dear friends.
I invite you to the opening of your exhibition painting, which will take place on February 7 in m Kyiv, STR. Lipskaâ, 16 at 17.00.
Organized by the support of the Ukrainian fund of culture named after Boris Olíjnika.
Liudmyla Hanushevych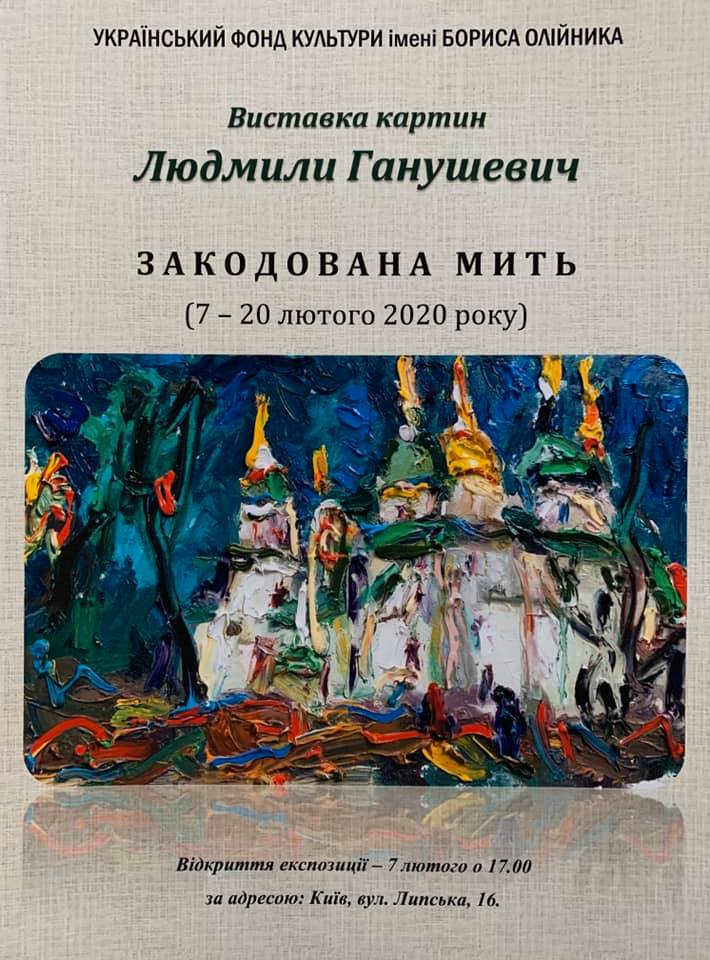 About Artist/Exhibition and Art Show
Was born on 17thof January, 1974 in Rzhyshchiv, Kiev region. Specialization –  engineer-technologist.
Started painting in September 2017.
Personal exhibitions:
Rzhyshchiv Archaeological and Local History Museum (2018).
Exibition in National Operetta of Ukraine (2018)
Exhibition "Sun Day" in art-area "Kolovorot", Kyiv (2019)
Exhibitions in Gallery of National Union of Artists, Kyiv:
All-Ukrainian Exhibition to the Independence Day – CHA (2018).
All-Ukrainian Exhibition for the Day of the Artist -CHA (2018 year).
All-Ukrainian Christmas Exhibition -CHA (2018).
All-Ukrainian Exhibition "Picturesque Ukraine", Kropyvnytskyi city (2019)
All-Ukrainian Exhibition "Colors of world. Slovakia" (2019)
Exhibition in Verkhovna Rada of Ukraine (2019)
Pleners:
"Golden Buh". Mykolaiv city. Project of Andrii Vadaturskyi and Vadim Yurlov (2018).
"Night". M. Rzhyshchiv. Project of Natalya Sukholit (2018).
The third painting plener "Rzhyshchiv. Dnieper. Night "and an exhibition in the Gallery of the National Union of Artists. Curator N. Sukholit
25th international plener "Nida. Expression" in Lithuania, in Nida and an exhibition in the gallery of the city of Nida and in the city of Yuotkland. Curator Saulius Kruopis (2019)