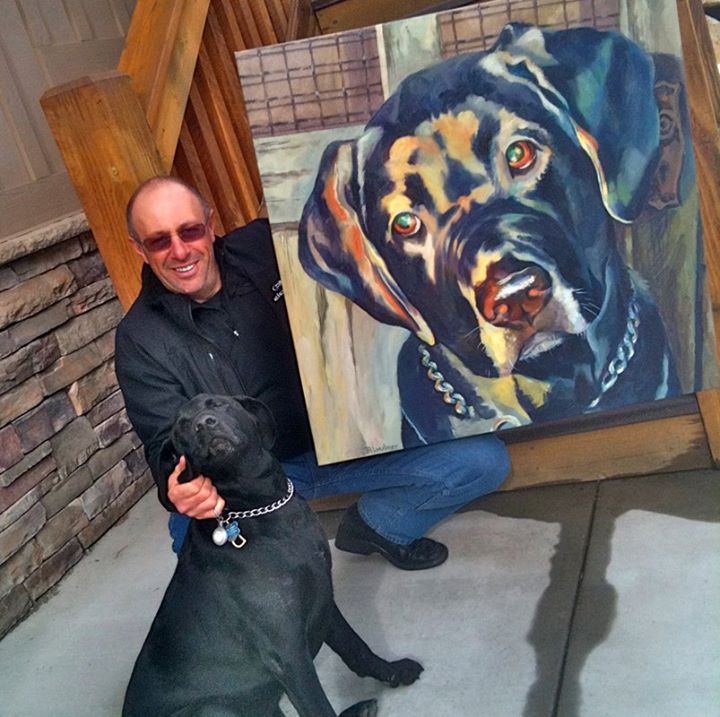 About Artist
Boris Lyubner is an illustrator, art professor, and award-winning artist. He was born in St. Petersburg, Russia, where he began his artistic training at age eight—first at the children's art studio in the Palace of Pioneers, then for four years at the prestigious Fine Arts School #1. He followed that with two years of intensive art training in the Prep School, after which he completed an MFA with honors from Stieglitz St. Petersburg State Arts and Industry Design Academy, one of the most prestigious fine art institutes in Europe. 
After immigrating to the US, Boris established a successful carrier as a nationally known advertising illustrator, with corporate clients in the US and abroad. His distinctive style of paintings have appeared on the covers of premier magazines, corporate publications, and advertising campaigns, as well as have been used in prestigious annual reports, billboards and murals. Many of his original paintings have been purchased separately for company board rooms, the interiors of company headquarters, and corporate museums. 
Since 2011, he has been an adjunct professor at San Francisco Academy of Art University and several New York universities, teaching fine art and illustration courses onsite and online. Mr. Lyubner is an active member of the Art Students League of NY, exhibiting in San Francisco and New York. He continues working on his fine art projects from his home studio in Brooklyn.
Teaching Experience
Art Instructor, San Francisco Academy of Art University, CA
Courses taught:
ILL_625 MS: Perspective For Illustrators
ILL_612 MS: Sustained Figurative Concepts ILL_602 MS: Concept, Technique and Illustration ILL_380X Illustration: Concept & Narrative /online/ ILL_800 MS: Directed Study: Illustration /online/
• Member of Final and Midterm Review Committee at the MFA program
• Student works from my classes have been exhibited and received awards at many annual Spring Shows of the Academy of Art University
• Due to successful teaching methods, I was hired to redesign MFA Illustration course
• Developed a proposal for a Study Abroad program between any college or university-level course in the U.S and St. Petersburg Stieglitz Academy of Art and Design (Russia)
Selected client list:
Bank of America, Microsoft, Intel, Standard & Poor's, Motorola, IBM, Ernst & Young, Toyota, Chrysler, Nike, Stolichnaya Vodka, Automechanika Trade Shows, Bridgestone Tires, Computer Retailer, Epson Computers, Acer Computers, Budget Gourmet, Hewlett Packard, Polaroid, Lilly Takeda, Forbes, AIG, Certified Grocers of California, Merck, Merrill Lynch, AT&T, Tandem Computers, T-Mobil, PC World, CMP Publishing, Mac World Expo, Sverdrup Corporation, The Business Round Table, State of Arizona, Performance Food Group, Viking Kitchen, Nortel, ADS Environmental, University of Phoenix, Genentech , NYU, Coherent, Oracle, Armstrong Industries, American Airlines, AOL, Olivetti, Dolby Laboratories, Shell Oil, Compaq Computers, Willis Insurance Group, Cygnus Corporation, Duty Free Shops, American Academy Of Orthopedic Surgeons, Norton Software, Cooper Surgical, Sonoco, Toshiba, 3Com Corporation, InfoWorld, Carrier, Kaiser Permanente , Century-National Insurance, Calypso Technology, E-Funds, ADT Automotive, First Financial Bancorp, Lincoln Mercury, California Lottery, South Bell, REIT, IBM.