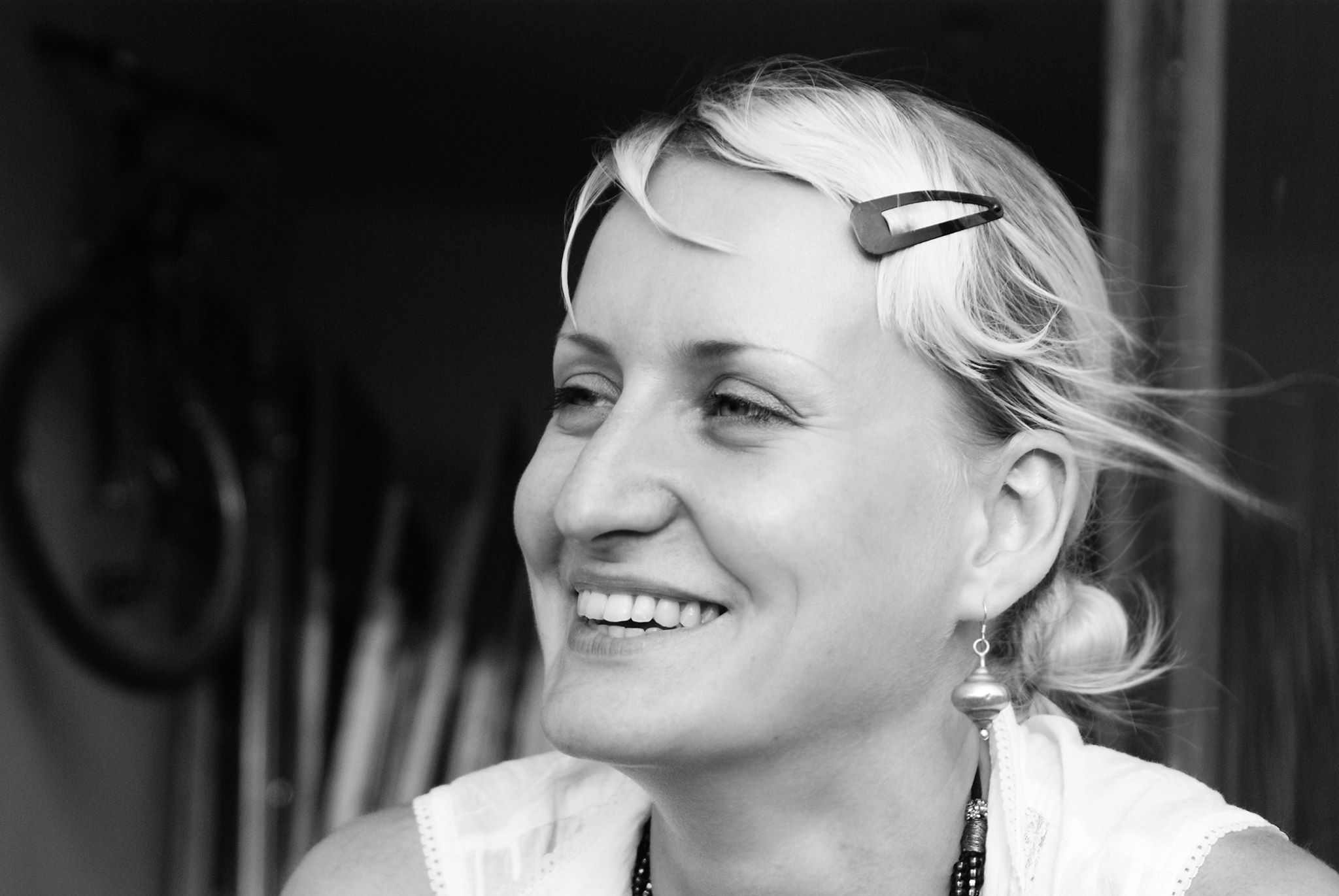 Anastasiia Podervianska

 
Born in 1978 in Kyiv, Ukraine. The artist lives and works in Kyiv.
Participating in International exhibitions since 1992
Member of the Artist's Union of Ukraine since 2002.
Prizewinner of V Ukrainian Textile Triennial
EDUCATION
1996 – 2002   National Academy of Fine Arts and Architecture. Department of   
                      Monumental Painting. Academician M. Storozhenko`s workshop, Kyiv,      
                      Ukraine.
1990 – 1996   Kyiv Art School named after T. Shevchenko, Kyiv, Ukraine.
Awards 
Third Prize on 8th WTA World Textile Art Bienal, Madrid, Spain
Prizewinner of V Ukrainian Textile Triennial
PERSONAL EXHIBITIONS:
2019 – Art Show with Art Coats in Ornament Art Space Gallery, Kyiv, Ukriane
2019 "Atlas of Human Anatomy", Voloshyn Gallery, Kyiv, Ukraine
2019  "Atlas of Human Anatomy", Voloshyn Gallery, Kyiv, Ukraine
2019  "Documento Esse", Korsak Museum of  Ukrainian Contemporary Art, Lutsk, Ukraine
2018  "High Textile", The Ukrainian Institute of America, New York, USA
2018  "High Textile", Museum of Kyiv history, Kyiv, Ukraine
2018   "City Adventures", Triptych Art Gallery, Kyiv, Ukraine
2017   "Mediterranean Ukraine", Educatorium Gallery, Kyiv, Ukraine
2017    "Pavlik Morozov"  – 6 years later"", HudGraph Gallery, Kyiv, Ukraine
2017    "Coat Portrait", Anastasiia Podervianska & Lili Bratus, White World Gallery, 
              Kyiv, Ukraine
2017   "Country-Horor II", N-T Art Gallery, Odessa, Ukraine
2016   "Doll, mirror, hat", Parsuna Gallery, Kyiv, Ukraine
2016   "Country Horror". Dymchuk Gallery, Kyiv, Ukraine
2013   "Dream of Butterfly HETEROCERA", Kalita Art Club Gallery, Kyiv, Ukraine
2012   "Macedoine", J. Greter art centre, Kyiv, Ukraine
2009   "Bird milk",  Kalita Art Club Gallery, Kyiv, Ukraine
2008   "Candied Time", Bobo Cafe, Antresol Cafe, Kyiv, Ukraine
2006   "The Garden of Wanderer Widow", Triptych Gallery, Kyiv, Ukraine
2004   "Cities and Desires ", Triptych Gallery, Kyiv, Ukraine
SELECTED GROUP EXHIBITIONS
2019 – 8th WTA  World Textile Art Bienal, Madrid, Spain
2019 "Intro", ", Korsak Museum of  Ukrainian Contemporary Art, Lutsk, Ukraine
2019  VIII Ukrainian Triennale of Painting, Artist's Union of Ukraine, Kyiv, Ukraine
2019  Verona Tessile 2019, Plazzo della Gran Guardia, Verona, Italy
2019   "Intro", Ilko Gallery,  Uzhorod, Ukraine
2019  1st Gesso Biennial in Ukraine, "WhiteWorld gallery", Kyiv, Ukraine
2018  2nd Theater Stage Design  Biennial in Tbilisi, Georgia, Tbilisi
2018  Viennacontemporary Art Fair 2018, Voloshyn Gallery, Vienna, Austria
2018  Volta Art Fair 2018, Voloshyn Gallery, Basel, Switzerland
2018 The 6 th International Textile triennial «Identity», Riga, Latvia
2018  "Kyiv Art Week, Toronto center", Kyiv, Ukraine
2018   "NUDE. Painting, Graphic, Sculpture", Ducat Gallery, Kyiv, Ukraine
2018   "IFashion – Art", Museum of Kyiv history, Kyiv, Ukraine
2017   Scope Miami Beach 2017 Art Fair, Voloshyn Gallery, Miami Beach, Florida, USA
2017   "Marry me!", Museum of Kyiv History, Kyiv, Ukraine
2017   "New Icon" Anastasiia Podervianska & Tatiana Rusetska, Voloshyn  Gallery, Kyiv, Ukraine
2017   V Silent Auction, Ducat Gallery, Kyiv, Ukraine
2017   "Antroposphere". WhiteWorld Gallery, Kyiv, Ukraine
2017   "Ukraine – Japan. Dialogue", Educatorium Gallery, Kyiv, Ukraine
2017   "Artists Childhood", Mysteckyi Arsenal, Kyiv, Ukraine
2016   "Velykyii Pereviz", Velykyii Pereviz, Ukraine
2016   Theatrical Triennial dedicated to 100th anniversary of D. Lider, National  Museum of Russian Art, Kyiv, Ukraine 
2016    Festival of paper puppet theaters. Grant from Goethe Institut, Scenographer of paper puppet theater "Imagination Format Studio", Performance based on
opera "Mermaid's Easter" by M. Leontovich, Mering, Germany
2016    V Ukrainian Textile Triennial, Kyiv, Ukraine
2016   "Botanic", Lavra Gallery, Kyiv, Ukraine
2016  "Chocolate seasons". Chocolate House, Kyiv, Ukraine
2013   "Art. Design. Photography", Curator M. Shcherbenko, Bottega Gallery, Kyiv, Ukraine
2012   International Art Colony, Kavadarci, Macedonia
2011   "Pavlovfest", Group "P'jatka", Street art, Pavlov Psychiatric Hospital, Kyiv,
              Ukraine
2011   "Space Odyssey", Mysteckyi Arsenal, Kyiv, Ukraine
2010   "P'jatka", Group "P'jatka", Modern Fine Art Museum of Ukraine, Kyiv, Ukraine
2010   "Flies", Modern Art Research Institute , Kyiv, Ukraine
2010   "Navkolo", Group "P'jatka", Lavra Gallery, Kyiv, Ukraine
2010   "Fish Day", Irena Gallery, Kyiv, Ukraine
2009   Moscow International Art Salon CHA 2009, "Once the Dreams of My Childhood", Moscow, Russia
2009   "Fish Day", Irena Gallery, Kyiv, Ukraine
2005   "World of Levkas", Odessa, Ukraine
PUBLIC AND PRIVATE COLLECTIONS 
Korsak Mueum of Ukrainian Contemporary Art
Modern Fine Art Museum of Ukraine, Kyiv, Ukraine
Museum of Kyiv history, Kyiv, Ukraine
private collections in Ukraine, Germany, Poland, USA, Macedonia