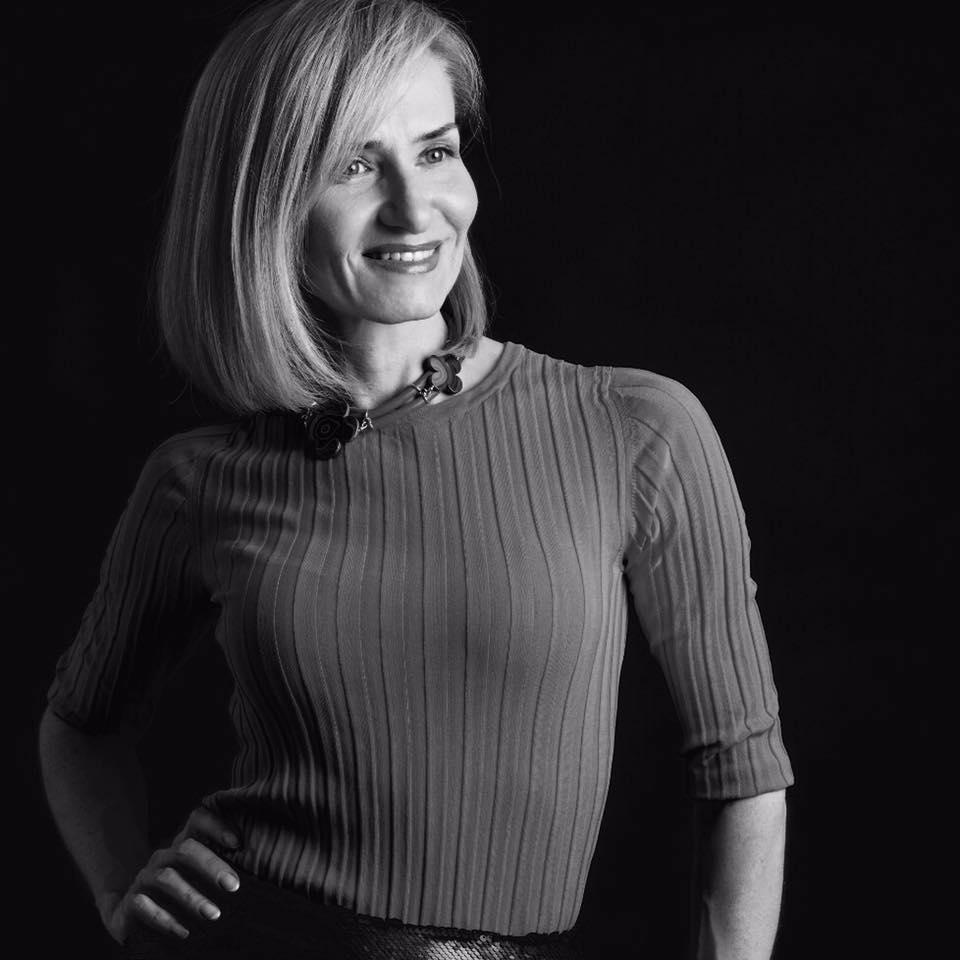 Artist statement:

"It's one thing to buy good jewelry. It's another thing to be able to wear it. WEARable beauty – the slogan the Rock Lily Collection."
Oksana Lerman: «I would like to share the story how I created my latest designs. Оne of them is white freshwater baroque pearl gold stars diamond necklace. 
I always was in love with the this extraordinary type of pearl and with an opportunity to show my imagination while working with it. Iridescent surface and gentle  iridescent shades were presented to me by the morning sky in which I can see the stars still burning down. 
The idea appeared from sketch to me during the two months long creative process. This piece of jewelry is completely handmade. I encrusted each pearl with stars and gold balls, drilling out the perfect place and the best possible composition for every each one of the pearls, like billions of small distant stars in the night sky. The stars shining on pearls you can see in three colors: white, yellow and pink with sparkling full cut diamonds in the center. The necklace is completed with two golden arcs, and an elegant accent in the form of a small round pendant with the logo and engraved "Rock Lily Collection". This necklace is one of a kind, very feminine and elegant – was born in New York City and I am gladly presenting it today!»
The second necklace is one of a kind as well. I always liked to combine materials of opposite texture and color. This new necklace includes ice large crystals captured by grid from gold chains with gold balls floating on them and faceted beads of Indian rubies gathered as berries on thin sprigs with blackened silver. While wearing around the neck- rubies will wiggle with every movement and catch the light. Created in New York City- this necklace reflects the contrast and the magical attraction of the difference and originality, of this amazing city.»
Biography.
Oksana Lerman was born in Ukraine. Since childhood she was in love with art. She attended a piano school, wanted to fulfill the dream of her mother to play an antique piano stood alone in the family house for many years. However, music lessons did not bring Oksana any joy. She left them for the sake of art school and the world of fine art captured her. She spent many hours in drawing classes, using watercolor, creating clay sculpture and reading in the library about history of art and by the end of her studies received certificate in Visual Arts. 
After high school, Oksana graduated in Odessa State College of Arts named after M. B. Grekov, in Ukraine where she took lessons of academic painting from Professor Vitaly Alikberov, whom she considers as her main teacher.
After graduation and receiving the bachelor diploma in Art Design Oksana decides to try herself in the jewelry design. For the development of the profession and improvement of  her skills, she takes a private program Jewelry Design and Technologies  where she studied the jewelry art and worked as designer-jeweler with precious metals. Mastering all the steps and technological processes of the profession, she studied everything from chemistry and creating from the sketch and ending with the secrets of filigree techniques and working with precious stones, created one-of-a-kind handmade designs jewelry for private customer.
Over time, she opened her jewelry studio in Ukraine, where for thirteen years she has been not only owner but also she created many unique handmade jewelry pieces for her private clients.
In August 2003, Oksana moved to New York and right away started to work in several jewelry companies. Working in New York, she uses the full range of her knowledge and skills, performing work from technical design to creating the finished product in gold and platinum, including the creation of jewelry models  in wax, silver and in other materials. 
When she finishes studying at the Gemological Institute of America (GIA Diamonds, certificate), Oksana becomes a gemologist at David Yurman, New York. Rock Lily, New York.
Her work brings together a single idea: one thing is to buy good jewelry. This is another thing to be able to wear it. Wear beauty – slogan Rock Lily Collection. She creates a collection using natural gems and pearls in combination with gold and silver with diamond accents.
Oksana has released two large collections: Translucent Collection and Swirl Candy Collection – a mixture of leather with colored stone clover.
While developing the design of her collections, Oksana seeks to create one of a kind or limited edition creation.
Oksana invests love, art, passion and skill in each product she creates . Each item is made by hand by the Rock Lily Collection brand, as the best craftsmen have been doing for centuries.