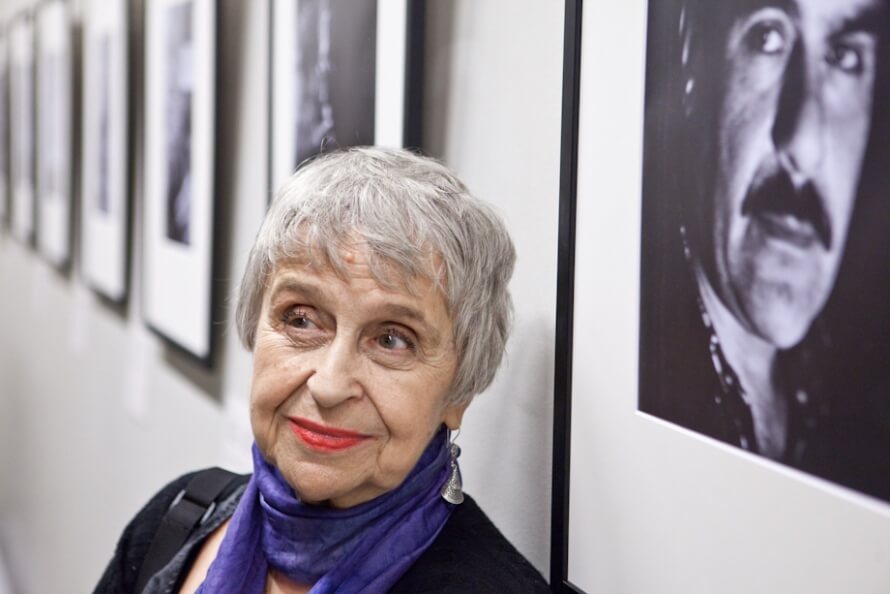 Lev Lurie, a historian, on Nina Alovert:
"Nina Alovert is a famous Leningrad-raised New York photographer. She started as a historian; worked for Nikolai Akimov at the Comedy Theater as the theater museum director; was friends with Baryshnikov and Nureyev. In New York, she worked at The New American newspaper, where Sergei Dovlatov was the editor. Took a number of well-known photographs of Dovlatov in his later years. It was she who came back from the Soviet Union in 1989 and told Dovlatov how famous he was among people there – and heard the response, "Too late, Nina, too late."
And we believe it is never too late.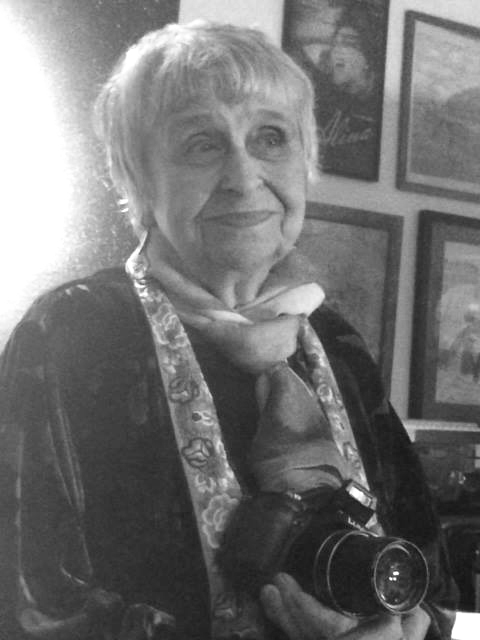 Biography
Nina Alovert was born in Leningrad in 1935. She received her Master degree in History from the University of Leningrad. She worked as a research assistant for the Department of Medieval History of the University, as a curator of the Comedy Theater Museum under Nikolay Akimov, and as a photographer for V.F. Komissarzhevskaya and the Lensovet Theaters; she followed the ballet companies of the Kirov and Bolshoi Theatres with her camera from the early 50s. Her photographs were featured in many books on ballet by Iskusstvo Publishing House and also in newspapers and magazines in the USSR.
Since 1977 Nina Alovert has been living in the United States. As a freelance ballet critic she has begun working for several publications: Dance Magazine, Ballet Review, Point (the USA), Ballet International/Tanze Aktuell (Germany), Ballet (Moscow). She actively cooperated with the Russian periodical press in New York and Russia. . She pictured a lot of Russian painter and writers in America. All books of Sergei Dovlatov are illustrated mostly of her pictures.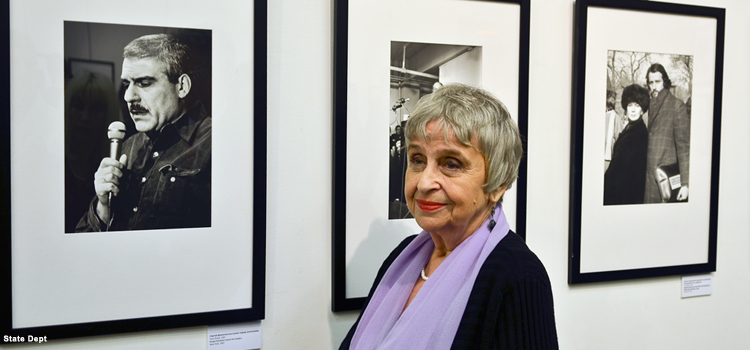 Her works were published in many books on ballet. Nina Alovert participated in compiling The International Ballet Dictionary (St. James Press, London, 1994), contributing multiple articles and photographs for the edition.
Nina Alovert is the author of the following books and photo albums on Ballet: Baryshnikov in Russia (Holt, Reinheart and Winston, 1984). Later the second edition of the book was published in Germany. Mariinsky Theatre: Yesterday, Today… 21st Century (St. Petersburg University of Humanities, SPB., 1997), Vladimir Malakhov (Aleatorica, M., 2003), St. Petersburg Mirrors – Ballet through the Camera of Photographer Nina Alovert (Ballet Magazine's Editorial Board, M.,2003), Mikhail Baryshnikov. I Have Chosen my Fate (AST-Press Kniga, M., 2006), Yulia Makhalina (BurjuAzia MEDIA, M., 2009),), Boris Eifman. Yesterday, Today… (Baltyskie Sezoni, SPB., 2012), Heart to Heart. Co-author Leo Bode ("Zvezda", SPB., 2014).
She was editor and author of article and many pictures of the book Nikolai Tsiskaridze. The voluntary obstinacy of flight. (Teatralis, M., 2010. She also wrote the introduction as well as contributed multiple photographs to the book titled Giselle. Diana Vishneva (Foundation of Art Promoting of Diana Vishneva, St. Petersburg, 2015).
One can find Nina Alovert's work within the collections of theater museums of St. Petersburg and Moscow, at the New York Public Library for the Performing Arts and St. Petersburg Theater Library as well as in many private collections in Russia and the USA. .
HONORED:
1986:  for the contributions to the Emmy Award-winning program "Wolf
Trapp presents the Kirov:"Swan Lake". June 7 1986, – PBS. (Photographer
of movie), USA
2003 -International Competition Benois de la dance. Diploma from International Union of Choreographers "For Bringing two Great Cultures Closer Together". Moscow, Russia
2003 -Diploma and Medal LENEKSPO, St-Petersburg
2003 – Diploma of the International Association of Choreographers "For the Contribution to the Rapprochement of Two Great Cultures" at the International Competition "Benois de la dance" (Moscow, 2003).
2017 – Diploma and Medal for participation in the international exhibition "Lenexpo".
2017 – Special prize "Soul of Dance" of the Ballet magazine: "For the promotion of Russian choreography abroad."
Private exhibitions in New York, London, and in many Russian cities: St. Petersburg, Moscow, Ryazan, Vladivostok (at the invitation of the US Consulate).
Photos that Alovert creates are in the collections of theater museums and libraries of St. Petersburg, Moscow and New York, and also in many private collections in Russia and USA.
The documentary "Photography for Memories" was filmed according to Nina Alovert's stories about her life and theaters in Russia and USA. The author of the project and director is Edward Staroselsky. Studio "Bravo", New York, 2017.
Publications As author
Creator of the album, the author of the introductory word and many photos (Foundation for the Promotion of Ballet Art Diana Vishneva, St. Petersburg)
Portrait of theatrical era. Leningrad drama scene of the 60-70s "(St. Petersburg," Baltic Seasons "2018).
"Sergei Dovlatov in photographs and memories Nina Alovert ", published in Vladivostok , with the assistance of the American Consulate in Vladivostok , 2016;
«Heart to heart conversation» – in collaboration with Leo Bode, SPB .: "Star" , 2013;
Boris Eifman. Yesterday, Today… SPB. 2012;
Yulia Makhalina. 2009;
Mikhail Baryshnikov. 2004;
Petersburg Mirrors. 2003;
Vladimir Malakhov. 2003;
Baryshnikov in Russia. Holt, Rinehart & Winston. 1984.
Curent Exhibition